---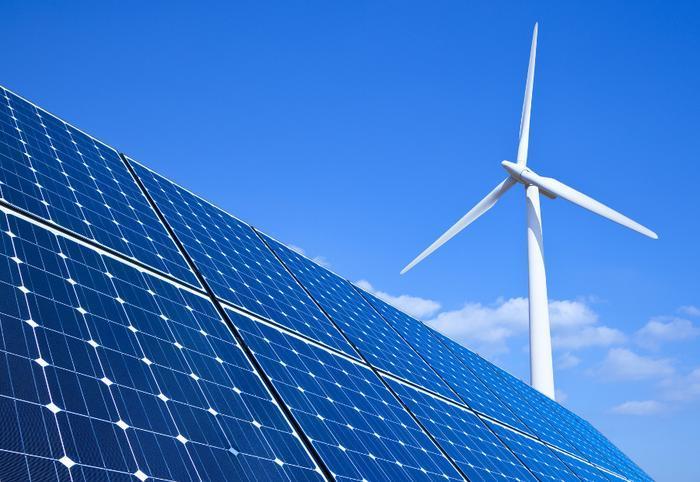 After years of policy initiatives pushing renewable sources of energy, not just for individuals but for utilities, wind and solar are becoming bigger players in keeping the lights on.
U.S. utility companies will rely even more on these alternatives sources in 2015, according to the U.S. Energy Information Administration (EIA).
In a report this week, the EIA said it expects electric utilities to add more than 20 gigawatts (GW) of utility-scale generating capacity to the grid this year, with the largest increase – 9.9 GW – provided by wind power. Natural gas is expected to increase by 6.3 gigawatts while solar should add another 2.2 GW.
At the same time, EIA says about 16 GW of capacity will be taken off-line in 2015, with nearly 13 GW of that made up of coal-fired plants. That leaves a net increase of only 4 GW in 2015.
Uneven
The alternative energy additions are not spread evenly across the country. Wind power plants tend to be clustered in the Great Plains, where wide open prairies are conducive to windmills.
Large solar additions of systems with at least one megawatt of capacity are dominated by just 2 states — California, with 1.2 GW, and North Carolina 0.4 GW, which combine for 73% of total solar additions. Both states have policies designed to increase renewable sources of energy.
The EIA figures do not include small-scale installations such as residential rooftop solar photovoltaic systems.
Meanwhile, new natural gas plants are spread more evenly throughout the country. As you might expect, Texas, where the fuel is plentiful, is adding more than double any other state. New Jersey, Pennsylvania, Delaware, and Maryland will also get expanded natural gas capacity.
While the increase in wind and solar capacity is noteworthy, it may be overshadowed by an older energy source. Later this year the Tennessee Valley Authority's (TVA) Watts Bar 2 nuclear facility in southeastern Tennessee will come on line, generating 1.1 GW of electricity. It will be the first new nuclear reactor in the U.S. in nearly 20 years.
Lost capacity
The nation's power grid is losing energy output from a number of coal plants that will go dark in 2015.
Most of the retiring coal capacity is found in the Appalachian region -- slightly more than 8 GW combined in Ohio, West Virginia, Kentucky, Virginia, and Indiana. Most of the plants are small and operate at a lower capacity factor than average coal-fired units in the U.S.
They are being shut down in most cases to comply with the Environmental Protection Agency's (EPA) Mercury and Air Toxics Standards (MATS).
Bills aren't going down
The small net growth in electric generating capacity is unlikely to give consumers the same kind of break on utility bills that they have enjoyed at the gas pump over the last few months.
The EIA notes that even with falling natural gas prices, consumers haven't seen a corresponding drop in their utility bills. However, the EIA says those price declines will eventually work their way through the system.
"This short-term lag is largely due to the nature of utility regulation," the agency said. "Over longer periods, changes in natural gas spot and residential prices are much more closely correlated."
---