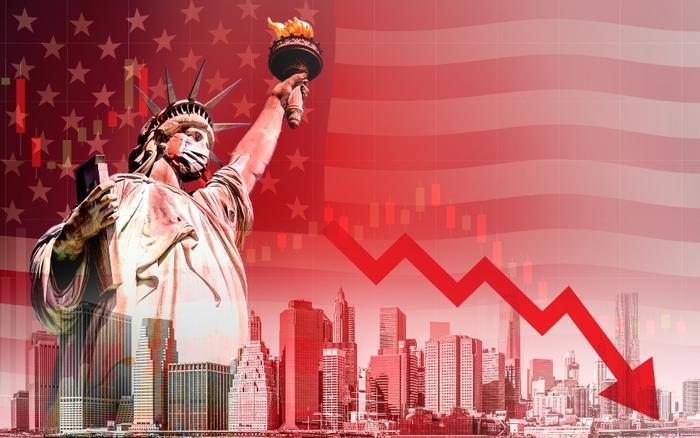 The economic devastation brought on by the coronavirus (COVID-19) can't be underestimated, according to an economist at UCLA's Anderson School of Management, and the impact of March's economic shutdown may be felt for years to come.
Wall Street is near all-time highs on the belief that the economy will experience a so-called "V-shaped" recovery. The latest forecast from UCLA Anderson says that's unlikely to happen. In a revised economic forecast, they say the country is in a "depression-like crisis."
"To call this crisis a recession is a misnomer," said Anderson Forecast senior economist David Shulman. "We are forecasting a 42 percent annual rate of decline in real GDP for the current quarter, followed by a 'Nike swoosh' recovery that won't return the level of output to the prior fourth quarter of 2019 peak until early 2023." 
That means many of the jobs that were quickly eliminated when the pandemic struck won't be coming back anytime soon. The UCLA economists say the economy simply can't support it.
"On a fourth-quarter-to-fourth-quarter basis, real GDP will decline by 8.6 percent in 2020 and then increase by 5.3 percent and 4.9 percent in 2021 and 2022, respectively," Shulman said.
More damage to come
The prevailing narrative has been that the virus is waning and local economies across the country are opening back up. While that's true to some extent, it is also true that cases of the virus have spiked, leading some states to consider slowing things down again.
The UCLA economists say that could add to the economic damage that has already been done. Shulman goes on to write that U.S. employment will not recover until "well past 2022" and that the unemployment rate, forecast to be about 10 percent in the fourth quarter of 2020, will still exceed 6 percent in the fourth quarter two years later. 
"For too many workers, the recession will linger on well past the official end date," Shulman writes.
More stimulus may be needed
Shulman said the $1.8 trillion in funds Congress injected into the economy through the CARES Act was needed, but he says more help for consumers -- especially those out of work -- is going to be necessary this summer.
A recovery may be in the works, but Shulman says its effects may be moderate and it may not be that long-lasting. He worries that a huge number of small businesses will fail, eliminating millions of jobs.
Even if pharmaceutical companies come up with an effective vaccine over the next few months, Shulman says it may take a long time for consumers to return to their old shopping habits.