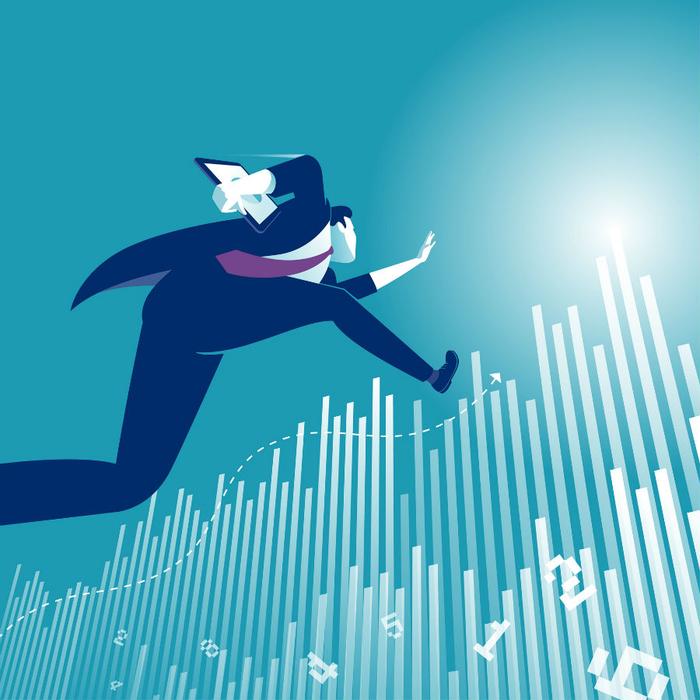 It was a lot easier to find a job last month because there were more of them. The Labor Department reports the economy produced 312,000 new jobs in December, drawing thousands of Americans back into the labor force.
The report, which exceeded almost every analyst's prediction, follows Thursday's report from ADP/Moody's which showed private sector employment grew by 271,000 last month.
The unemployment rate rose from 3.7 percent to 3.9 percent because more people were looking for jobs in December.
"Incorporating revisions for October and November, which increased payrolls by 58,000, monthly job gains averaged 254,000 over the past 3 months," said William Wiatrowski, acting commissioner of the Bureau of Labor Statistics.
Where the jobs are
Among the sectors and industries doing the most hiring last month were health care, food service, construction, manufacturing, and retail.
Jobs in health care increased by 50,000 last month, with most of the employment centered around ambulatory care and hospitals. For 2018, the health care sector created 346,000 new jobs, a huge increase over 2017.
Food service establishments, such as restaurants and bars, added 41,000 jobs. For the year, those jobs have increased by 241,000.
Jobs in construction rose by 38,000 with job gains in heavy and civil engineering construction and nonresidential specialty trade construction. For all of 2018, construction jobs were up 280,000.
Even factories were hiring
Despite other data showing a slowdown in manufacturing, the nation's factories added 32,000 jobs in December. Even better, most of the new jobs occurred in the big-ticket durable goods sector.
Retail added 24,000 jobs in December, most of them in general merchandise stores.
The report flies in the face of the growing pessimism recently plaguing financial markets that the U.S. economy is slowing and may even be slipping toward recession. Employers obviously don't think so, or they wouldn't be expanding their payrolls.
In more positive news for consumers, average hourly earnings for all employees on private nonfarm payrolls rose 11 cents to $27.48, a 3.2 percent increase on the year.
While there is still little evidence of inflation in the economy, the strong December jobs report may influence the Federal Reserve to stay on its stated course of raising interest rates at least twice in 2019.