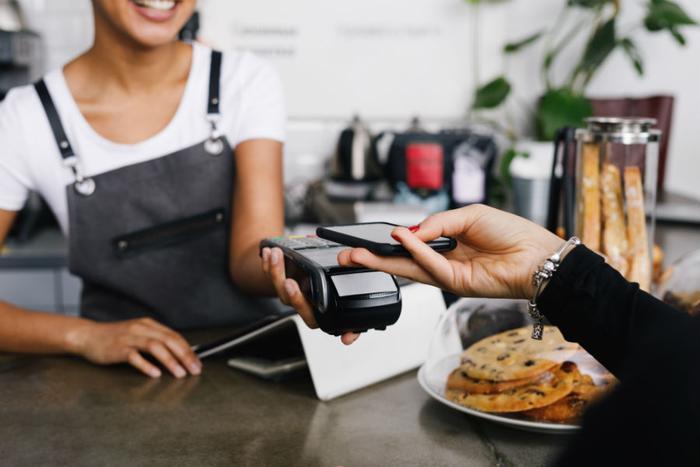 More Americans are going an entire week or longer without making any cash purchases, according to a recent analysis from the Pew Research Center.
As of Fall 2018, roughly three-in-ten (or 29 percent) of adults in the U.S. said they make no purchases using physical currency during a typical week -- that's up from 24 percent in 2015, according to Pew.
Demographic patterns in the new survey were similar to those from Pew's 2015 survey.
"Most notably, adults with an annual household income of $75,000 or more are more than twice as likely as those earning less than $30,000 a year to say they do not make any purchases using cash in a typical week (41% vs. 18%)," Pew said in a release.
"Conversely, lower-income Americans are about four times as likely as higher-income Americans to say they make all or almost all of their purchases using cash (29% vs. 7%)," the Center said.
Going cashless
Pew's research suggested that a growing percentage of consumers are becoming comfortable without cash.
About half of Americans (53 percent) said they try to make sure they always have cash on hand just in case they need it, which represented a 7-percentage-point drop from the 60 percent who said the same in 2015.
However, less than half (46 percent) of consumers said they "don't really worry much about whether they have cash with them, since there are lots of other ways to pay for things." In 2015, only 39 percent of U.S. consumers said they felt this way.
Around four-in-ten consumers (43 percent) who said they don't really worry about having cash on hand said they don't normally use cash to pay for their weekly purchases, compared with 18 percent of consumers who report that they try to make sure they always have cash.
Pew's research revealed that younger consumers (those under the age of 50) were more likely than those 50 and older to say they don't typically worry about having cash in their wallet. Fifty-two percent of 18- to 49-year-olds felt this way, compared to only 38 percent of those 50 and older.
The new research comes as more businesses are making changes intended to reduce the need for consumers to use cash. Amazon plans to open more of its cashier-less Amazon Go stores by 2021, and Kroger is experimenting with a cashless checkout system of its own.