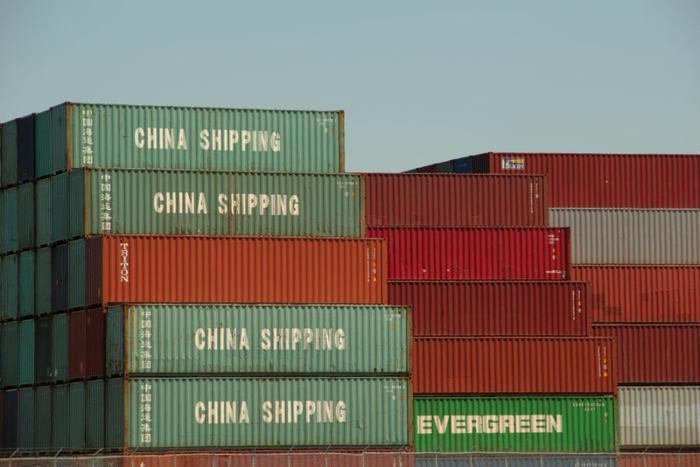 Sunday's threat by President Trump to double down on tariffs on Chinese imports has produced counter threats from the Chinese government.
Trump took to Twitter to say that he's prepared to increase tariffs on $200 billion in Chinese products imported into the United States. The Chinese government has now threatened to retaliate if that happens.
But a spokesman for China's Commerce Ministry softened the threat in a statement, saying an escalation in trade frictions "is not in line with the American or Chinese interests or the interests of the world, and would thus be much to China's regret."
As Trump has pointed out on several occasions, tariffs put money into the U.S. government's coffers. But they act as a tax on imported goods, making them more expensive for U.S. consumers.
Impact on consumers
It's hard to find any consumer product that isn't made in China these days. The U.S. not only imports iron, steel, and plastics but finished goods like toys, furniture, and electronics.
Should China impose additional tariffs on American products it could hurt American producers and the people who work for them. When China placed tariffs on American soybeans last year, American farmers felt the pain.
Trump's tariff threat this week seemed to come out of the blue, but Reuters reports it stemmed from what the administration terms a major reversal on agreed-upon points. In fact, Trump previously expressed optimism that a major trade deal with China was near.
Backtracking
According to Reuters, all that changed at the beginning of last weekend when a diplomatic cable arrived from China with dozens of edits to major points in a draft agreement. Sources tell Reuters those edits backtracked on major U.S. demands the White House believed were settled points.
U.S. officials reportedly felt they were making progress on the very issues that led to the trade dispute. But the sources say China removed pledges to reform laws preventing theft of intellectual property, forced technology transfers, and access to financial services, among other things.
China issued its warning to the U.S. as the country's vice premier arrived in Washington for high-level trade talks. It had been hoped the event would include the announcement of a new trade agreement, something that appears less likely now.