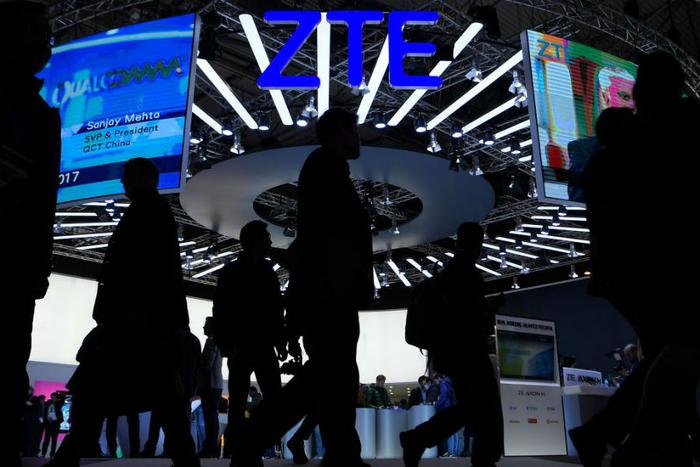 The United States and China have reportedly agreed on a "broad outline" that would end the seven-year ban on ZTE buying American technology, according to the Wall Street Journal.
Although the details haven't been ironed out, the agreement would involve major changes to management and potentially heavy fines, sources familiar with the matter told the Journal. If the deal goes through, ZTE's business would be saved.
The company said previously that it had halted "major operating activities" as a result of the ban, which prevented it from receiving parts from many of its most crucial U.S.-based suppliers, including Qualcomm.
Not off the hook
As part of the agreement, Beijing offered to remove tariffs on billions of dollars of U.S. farm products. However, one of the WSJ's sources said "the White House was meticulous in affirming that the case is a law enforcement matter and not a bargaining chip in negotiations."
White House economic adviser Larry Kudlow told CNBC that ZTE is "not going to get off scot-free" and that it still faces fines, as well as "very severe compliance measures, a new board of directors, [and] a new management team."
Talk of the tentative deal comes after President Trump announced earlier this month that sanctions against ZTE had cost "too many jobs in China." In a tweet, he pledged to get the company back in business.
"President Xi of China, and I, are working together to give massive Chinese phone company, ZTE, a way to get back into business, fast. Too many jobs in China lost. Commerce Department has been instructed to get it done," he said.
Lawmakers express concern
Trump's pledge to save the embattled company was previously met with concern from lawmakers in both parties, who argued that overturning the ban could pose a potential security threat.
"ZTE is a Chinese telecommunications company that has been exhaustively investigated by the U.S. intelligence community, other areas of the government and the U.S. Congress," said Rep. Dutch Ruppersberger (D-Maryland).
"They're widely suspected of spying for the Chinese government, and we cannot allow them to infiltrate U.S. networks or give them access to the U.S. market while they continue to be beholden to their government," Ruppersberger said.
Last Thursday, the House Appropriations Committee voted unanimously to accept an amendment to a bill that upheld sanctions against ZTE.