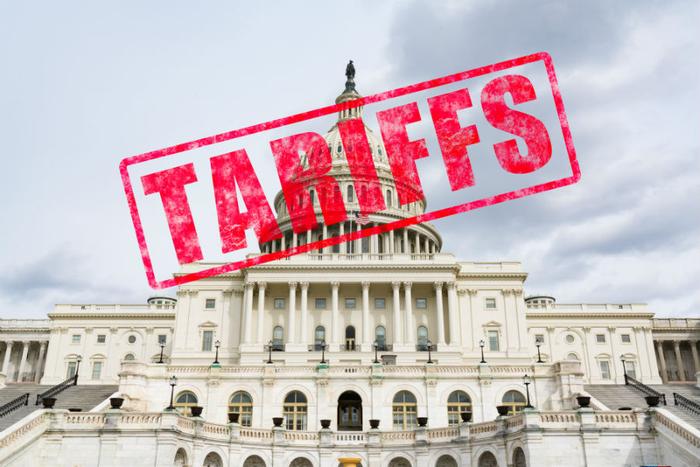 The U.S. Chamber of Commerce issued a report on Monday arguing that President Trump's trade tariffs could risk a global trade war that could negatively affect U.S. consumers, Reuters reports.
The group, which is comprised of three million members, put together a state-by-state analysis of how consumers in each state would be affected by retaliation from U.S. trading partners. The analysis drew its findings from data from the U.S. Department of Commerce and government agencies in the countries hit with the new tariffs.
Texas, for example, could see nearly $4 billion worth of exports targeted by retaliatory tariffs. Tennessee could see $1.4 billion targeted, and South Carolina could see $3 billion targeted.
Trump has levied tariffs on billions of dollars worth of steel and aluminum imports from China, the European Union, Canada, and others in what he says is an effort to even the playing field and offset "unfair trade practices." He is also considering imposing an import tariff on all cars assembled in the European Union.
The tariffs have prompted retaliation against U.S. products and drawn concern over the potential impact on American consumers.
Three nations have pushed back
On Friday, Canada said it plans to issue tariffs on $12.6 billion in U.S. exports. China has threatened to retaliate with its own tariffs on U.S. goods -- including soybeans, orange juice, and salmon. Mexico said it is planning to set tariffs up to 20 percent on U.S. pork.
"The administration is threatening to undermine the economic progress it worked so hard to achieve," Chamber President Tom Donohue told Reuters. "We should seek free and fair trade, but this is just not the way to do it."
Back in December, the Chamber of Commerce supported Trump's business tax cuts and has historically cooperated with Republican presidents. However, on Monday, the group launched a campaign against the president's recent tariff policy.
Although the group has historically sided with Republicans, this isn't the first time the group has clashed with the president. Last month, Donahue issued a statement demanding that Trump end his "zero tolerance" policy that separated children from their parents at the U.S.-Mexico border.