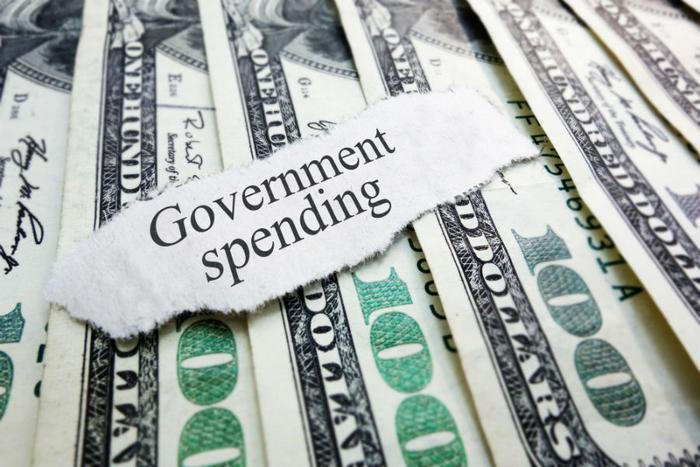 The U.S. government's budget deficit is on a path to reach $1 trillion, according to a statement from the Treasury Department.
The deficit -- a measure of how much more the government spends than it takes in -- reached $984 billion for the fiscal year that ended September 30. That's an increase of $205 billion over the previous fiscal year.
The Washington Post reports the federal deficit has risen 50 percent since President Trump took office, as Republicans in Congress joined Democrats in voting for large spending increases ranging from the military to social programs. But Treasury Secretary Steven Mnuchin suggests the big spending increases are temporary.
"In order to truly put America on a sustainable financial path, we must enact proposals—like the President's 2020 budget plan—to cut wasteful and irresponsible spending," Mnuchin said.
Easier said than done
But that's easier said than done. There have been many attempts over the years to rein in government spending, such as House Republicans' effort in 2011 to pass a balanced budget amendment to the Constitution.
In the latter half of the Obama administration, the president appointed a deficit commission to find ways to slow the growth in the government's debt but little came of it. The deficit was $665 billion in 2017 after peaking at $1.4 trillion in 2009 as the nation was dealing with the financial crisis. The most recent deficit is the largest in seven years.
The deficit adds to the government's total national debt each year, which is now more than $21 trillion, according to the Government Accountability Office (GAO). The government has been able to finance that debt thanks to extremely low interest rates. Because there is so much demand for U.S. Treasury bonds the yield, or interest rate, is very low.
The threat from deficits
If demand for these bonds were to decline, those interest rates would rise, leading to higher rates throughout the banking system. Economists have warned in the past that rising deficits increase the threat of waning enthusiasm to invest in U.S. debt.
So far that hasn't happened, but some in the financial industry worry that the ongoing issues in the "repo" market, requiring the Federal Reserve to pump billions of dollars into the overnight lending market to stabilize interest rates, could be the first sign of trouble.
The overnight lending market relies on bond dealers to purchase bonds to provide capital for overnight loans. Starting last month, banks and dealers have been buying fewer of these bonds, requiring the Fed to step in to make up the difference. So far, the Fed has pumped more than $180 billion into the system.