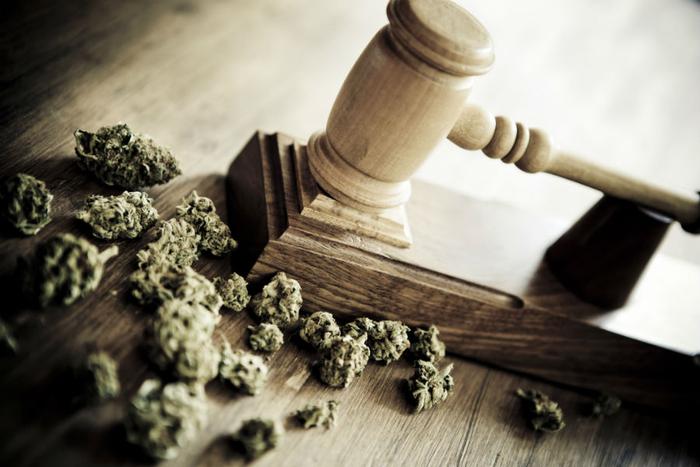 As Canada's new law to legalize and regulate marijuana is set to go into effect on October 17, Canadian officials are warning citizens to remain cautious when they visit the United States.
Since weed is still illegal under United States federal laws, getting caught transporting any across the border comes with serious consequences. But even investing in Canada's nascent legal weed market or simply smoking some there could come with penalties.
Officials with United States Border Protection and Customs Enforcement are now saying that people who work in the weed industry, in either Canada or in states where it has been legalized in the U.S., could be turned away.
"Working or having involvement in the legal marijuana industry in U.S. states where it is deemed legal or Canada may affect an individual's admissibility to the U.S.," a spokesman for U.S. Customs and Border Protection told Bloomberg News.
Another official with the Border Protection office told Politico that working with legal weed could result in a lifetime ban.
"Our officers are not going to be asking everyone whether they have used marijuana, but if other questions lead there — or if there is a smell coming from the car, they might ask," the official said.
Risk of lifetime ban
The obvious solution for weed executives or workers would be to simply deny any involvement, in addition to making sure their car doesn't smell suspicious. But lying to a border agent also carries the risk of a lifetime ban, officials say.
It could create problems for workers or executives if border officials ask them straightforward questions about their occupations.
"We don't recognize that as a legal business," the official said, adding that marijuana investors from Israel have already been turned away.
The warnings have reportedly sent cannabis-related stocks in Canada tumbling down.
United States officials already have broad powers to ask foreigners about their past or current drug use. But Canadian officials say they are confident that United States officials aren't about to start grilling every person who passes through if they have ever smoked weed.
"Despite one-in-eight Canadians using cannabis today, 400,000 people move between our two countries every day almost entirely without incident," Canada's public safety office told Bloomberg.
"Officials from the United States have said that they do not plan on changing their questions at primary inspection after cannabis is legalized in Canada."