---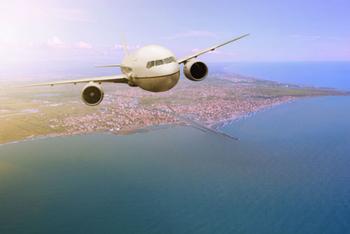 A new U.S. Transportation Department rule taking effect today prohibits passengers from carrying electronic devices aboard commercial aircraft flying directly to the U.S. from certain Middle Eastern countries.
A number of news outlets reporting the ban have quoted "senior U.S. officials" providing details of the new rule.
The devices – including smartphones, laptops, and tablets – may be packed in checked baggage.
The ban is said to be limited to flights departing 10 airports from the Middle East and North Africa and is based on security concerns. Officials told The Washington Post that intelligence continues to pick up on terrorist interest in targeting commercial aviation. The concern is that electronic devices can be modified to contain explosives.
According to Reuters, the affected cities include Cairo; Istanbul; Kuwait City; Doha, Qatar; Casablanca, Morocco; Amman, Jordan; Riyadh and Jeddah, Saudi Arabia; and Dubai and Abu Dhabi in United Arab Emirates.
Reuters quotes Department of Homeland Security spokeswoman Gillian Christensen as saying the U.S "did not target specific nations. We relied upon evaluated intelligence to determine which airports were affected."
The affected airports are served by nine airlines that have non-stop flights to the U.S. The carriers include Royal Jordanian Airlines, Egypt Air, Turkish Airlines, Saudi Arabian Airlines, Kuwait Airways, Royal Air Maroc, Qatar Airways, Emirates, and Etihad Airways.
---