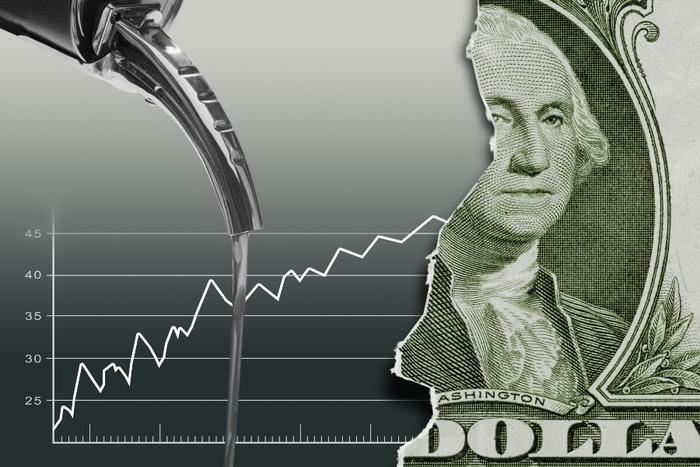 Motorists continue to encounter rising gasoline prices no matter where they live. Prices rose sharply across the country during the last week.
AAA's daily gas price update shows that the national average price of regular gas is $3.37 a gallon, about seven cents a gallon higher than last Friday. It's about 18 cents higher than a month ago. The average price of premium gas is $3.98 a gallon, about seven cents a gallon more than a week ago. The average price of diesel fuel is $3.58 a gallon, rising eight cents a gallon over the last week.
"At this point, OPEC is carefully orchestrating a global economic slowdown and energy crunch by holding oil production down," Patrick DeHaan, head of petroleum analysis at GasBuddyreported on Twitter. "They control a third of global production, after all. Feels like those insanely lofty predictions of triple digits could come true."
Longstanding price stability disappeared in many parts of the country this week. The statewide average price rose eight cents a gallon in California, Hawaii, and Mississippi. The Central Coast community of Gorda, Calif., which has only one gas station, was selling gas this week for $7.59 a gallon.
Texas still has the cheapest gas in the nation, but its average price surged 10 cents a gallon in the last seven days.
States with the most expensive gas
These states currently have the highest prices for regular gas, according to AAA:
California ($4.53) 

Hawaii ($4.24)  

Nevada ($3.91) 

Washington ($3.87) 

Oregon ($3.78) 

Idaho ($3.71)

Alaska ($3.72) 

Utah ($3.69)

Illinois ($3.55)  

Pennsylvania ($3.54)
States with the cheapest gas
AAA reports these states currently have the lowest prices for regular gas:
Texas ($3.02)  

Mississippi ($3.03)  

Arkansas ($3.01) 

Oklahoma ($3.01)  

Missouri ($3.05)  

Kansas ($3.07)

Kentucky ($3.10) 

Louisiana ($3.13) 

Minnesota ($3.13) 

South Carolina ($3.13)