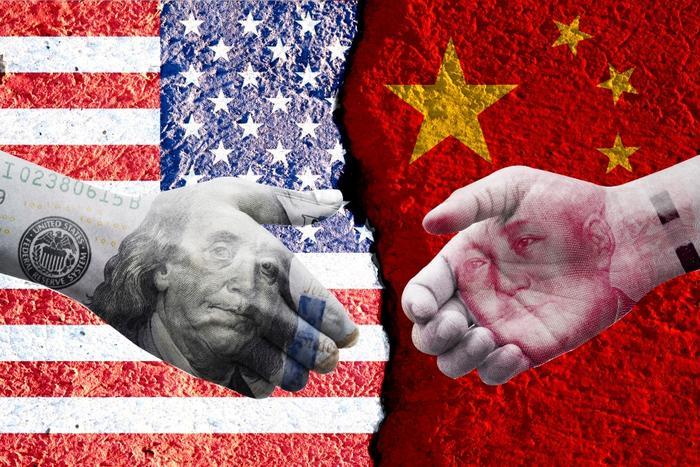 The U.S. and China have signed a Phase One trade deal, in effect bringing about a cease-fire in their persistent trade war. But specifics of the deal remain somewhat vague.
U.S. officials say the agreement requires China to purchase more U.S. products and services while opening the Chinese market to U.S. financial services firms. The White House also says it provides new protections for U.S. intellectual property, something that had been a sticking point from the start.
But despite the smiles and handshakes in Washington on Wednesday, the deal apparently leaves in place U.S. tariffs on about three-quarters of Chinese imports to the U.S. -- costs that could be passed along to U.S. consumers.
The Phase One agreement leaves potential tariff reductions to later negotiation in the Phase Two agreement, which all concede will be potentially more difficult. That agreement will address how the Chinese government supports its industry through direct subsidies. President Trump says those talks probably won't start until after the November election.
"For decades, American workers, farmers, ranchers, manufacturers, and innovators have been hurt by unfair trade with China," Trump said in ceremonies at the White House. "Today, a new era in our trade relationship begins!"
Momentous step
Trump also called the deal a momentous step "toward a future of fair and reciprocal trade."
Under the agreement, China has agreed to increase its U.S. imports by about $200 million over two years. In addition to agricultural products, China has agreed to buy more manufactured products, energy, and services from the U.S. 
Despite the lengthy and sometimes contentious talks, Chinese Vice Premier Liu He said the outcome was one that can serve the interests of both nations.
"China has established a political system and an economic development model that suits its own characteristics," Mr. Liu said. "But that doesn't mean China and the U.S. can't work together."
Concerns
The fact that tariffs remain on most Chinese imports is worrying for some. John Frisbie, a China expert at the trade consulting firm of Hills & Co., told The Wall Street Journal that the failure to remove tariffs fails to remove "overall uncertainty."
Wall Street seemed to rejoice in the signing, virtually ignoring the fact that House Speaker Nancy Pelosi (D-Calif.) oddly chose Wednesday as the time to sign the articles of impeachment against Trump and send them to the Senate. The Dow Jones Industrial Average closed above 29,000 for the first time.