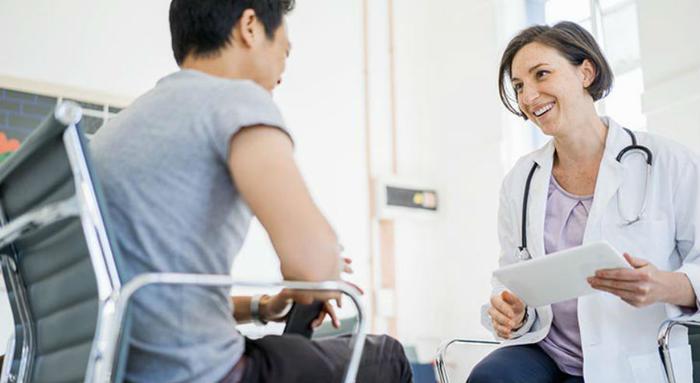 Are retail walk-in clinics and urgent care centers the future of healthcare in America? They just might be, according to a new study in the Journal of the American Medical Association (JAMA).
The study found visits to these clinics increased by well over 100 percent among consumers with health insurance, during a seven year period from 2008 to 2015. The study found that during the same period hospital emergency rooms saw a 36 percent decrease in patients for low-severity conditions.
The study's authors suggest consumers are choosing these commercial clinics because they cost less and wait times are shorter.
The study focused specifically on consumers younger than 65 -- in other words, who were not covered by Medicare -- and who had Aetna health benefit policies. In 2015, the researchers determined there were 103 visits to urgent care centers per 1,000 Aetna policyholders, more than double the number in 2008.
"Between 2008 and 2015, there were substantial shifts at which venue Americans received acute care for low-acuity conditions," the authors write.
Consolidation could feed the trend
That trend could continue with the proposed merger of Aetna with CVS Health, which operates Minute Clinics in many of its retail drugstores. The study found visits to these in-store clinics are also becoming more popular but are much less common, with only six out of 1,000 Aetna policyholders visiting one in 2015.
But Gerald Anderson, a professor at Johns Hopkins Bloomberg School of Public Health, told ConsumerAffairs last November Aetna policyholders might be required to make greater use of Minute Clinics if the health insurance company merges with the drugstore chain.
The study's authors conclude that urgent care and retail clinic facilities are getting more use, in part, because consumers who in the past would not have sought medical attention are now taking advantage of their cost and convenience.
Millennials, especially, seem to prefer urgent care options. A 2015 study by FAIR Health found as many as half the millennials in its survey had used an urgent care facility, citing its convenience.
Most of these visits take the place of having a primary care physician, which many healthcare professionals say is not advisable. They say patients are more likely to get the correct diagnoses and treatments if they have a primary care provider with whom they have established a relationship.