---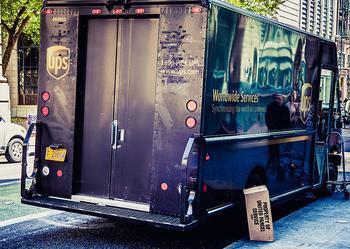 With more retail transactions moving online, it is up to freight delivery services like United Parcel Service (UPS) to get the merchandise to you. And soon, that delivery will cost a little more.
UPS has announced it will increase the U.S. Ground service daily rate by an average net of 4.9%. Daily rates for UPS U.S. Air and International services, including shipments between the U.S., Canada, and Puerto Rico, will go up the same amount.
The good news? It won't affect consumers until after the holidays. The rate hikes go into effect December 26.
Meanwhile, UPS Freight boosting rates, also going up by an average of 4.9%, will go into effect later this month.
Investing in its transportation network
"UPS continues to make investments in the speed, scope and coverage of our transportation network," the company said in a statement. "Rate increases will support ongoing expansion and capabilities enhancements, while UPS strives to maintain the high service levels customers expect."
As more consumers abandon brick-and-mortar retailers for those online, it has created more demand for delivery services, a field currently dominated by UPS and Federal Express. As shipping costs rise, online retailers will either have to absorb the costs or pass them on to customers.
In most online sales transactions, retailers separate shipping costs, which are paid by the consumer. The major exception is Amazon.com, which provides unlimited two-day shipping to its Prime members for a flat, annual fee.
In recent months, Amazon has made noises about establishing its own delivery service. Last month, Amazon took delivery of a Boeing 767-300 cargo plane to supplement its 11 planes used to move merchandise around the country.
The company has also announced it is exploring the use of aerial drones to deliver packages, assuming it can overcome federal regulatory hurdles.
---