---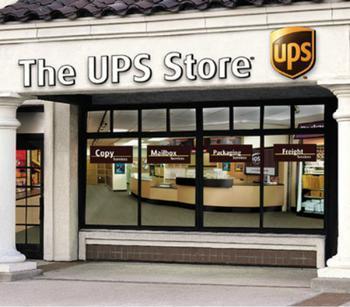 It's a common trick among cross-country travelers to avoid the burden of heavy packages or high baggage fees by sending items to yourself rather than carrying them with you on a plane or train.
But this only works if the shipping company actually follows through on its job of delivering your package to you, which often isn't the case.
Last March, a Long Island, N.Y., priest -- we'll call him Father Jim -- learned the hard way not to make this assumption with UPS — or at least not with its independent franchisees.
On March 6, during a trip to California, Father Jim visited a UPS Store in the town of American Canyon, at 101 W. American Canyon Road, to ship about $500 worth of new clothes and shoes to his home in Massapequa Park, N.Y. The package never arrived. UPS tracking information showed that by March 12, Father Jim's clothes had made it as far as a shipping dock in Plainfield, Indiana.
And then — nothing. Back home on Long Island, Father Jim called UPS customer service, which told him to call the UPS Store in American Canyon, which did not return his calls. Nor did the UPS Store in American Canyon return messages from ConsumerAffairs.
On April 11, more than five weeks after Father Jim shipped the package, his assistant Patricia called UPS customer service on Father Jim's behalf and was told again to direct her complaints to the American Canyon store, since it was "sort of" a franchise.
After an inquiry from ConsumerAffairs, the UPS Store headquarters looked into the situation and found that the problem seems to have originated with the local store.
"It appears this is a case of a mislabeled package, not a lost or misdirected package. We have discovered that The UPS Store incorrectly labeled the package with the wrong address," said spokesman Brandon Olson.
"We take full responsibility for the mistake and will be contacting [Father Jim] today to issue a reimbursement check for $125.95 ($25.95 for shipping charges and $100 for declared value coverage). Unfortunately, it appears [Father Jim] did not purchase additional declared value coverage, so UPS's maximum liability for the loss is $100," Olson added.
Story continues below map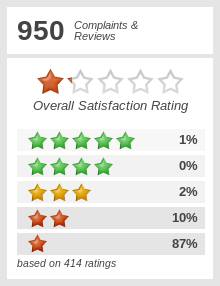 Olson said it's important for consumers who ship a package through a UPS Store to deal with the store when problems arise.
"When consumers ship a package through The UPS Store, any questions concerning the shipment must be directed to The UPS Store, as The UPS Store is the shipper of record. UPS will only work with the shipper of record," he said. "This why UPS continued to direct [Father Jim] to contact The UPS Store.
"One of the benefits of using The UPS Store is that the consumer doesn't have to sit on the phone with UPS when addressing a claim. We can facilitate the claims process, saving the consumer time," Olson said, while admitting the process didn't work so well in this case.
"Normally, our franchise owners and their staffs are very good at communicating with customers and facilitating claims. Unfortunately, in this case, the store was not as responsive, and we will be addressing this with the owner and providing him with additional training," he said.
Not unusual
While Father Jim gets at least a little satisfaction at last, incidents involving lost packages aren't as uncommon as one might hope. At least 115 consumers have complained to ConsumerAffairs about UPS losing their shipments. In Tennessee, a consumer named Harrison said he shipped a box full of machine parts.
"The package was scanned in at the Memphis hub on 2/20/2013. On 2/21/2013, the parts were missing and the box was discarded. Someone working the night shift on 2/20/2013 stole $7,000 worth of gun parts," Harrison said. "After talking to 8 different 'customer service' reps, they are not looking for the lost parts and will not pay for the stolen shipment."
Lynn of Woodstock, Ga., said she was a regular customer at the UPS Store in her town until earlier this year, when she paid $12.93 to ship a $10.50 box of candy to her son. When the candy didn't show up, Lynn called and UPS said it would investige.
"Weeks later, I received a call that it was officially lost and they would reimburse me the shipping charge and the cost of the item. I did not have the candy receipt so I found the item online for $9.00 and emailed this to the store. On Feb. 25, they called and said my check was at the store. It was for $16.90."
Lynn thinks this is outrageous.
"So not only did they not provide the service I paid them for or catch their own mistake, they could not even reimburse me the full (very modest) $9.00. When I asked for a complaint form, they said, 'There isn't one.'"
---