---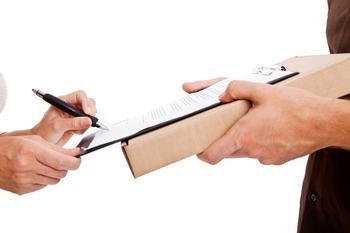 Drive down the mostly deserted roadways of rural America and you are now more likely to encounter a delivery truck from UPS or FedEx. Once a relatively rare sighting in sparsely-populated areas, the trucks have become a common presence.
In most cases, it is because a rural resident has purchased something online instead of buying it from a local merchant, who probably wouldn't have it in stock anyway, but would promise "we can have it tomorrow."
While delivery trucks tend to stand out in rural America, you can be sure there are plenty of them on city streets. And over the holidays, there will be lots more.
95,000 temp jobs
UPS announced this week that it is hiring 95,000 temporary workers to help it handle the expected crush of holiday shipments.
"We're ready to kick off our annual holiday hiring process, and need lots of great people for various positions on all shifts across the country," said Myron Gray, President, U.S. Operations.
Chances are, UPS will need every one of those positions as even more holiday shopping is expected to move online. Amazon is expected to be a main beneficiary of this trend, but major brick-and-mortar retailers aren't ceding that territory. Expect vigorous competition for online dollars, not only leading up to Black Friday but all the way through the holidays.
Clear signal
UPS' staffing-up announcement is a clear signal about the state of retail. Online is king. The National Retail Federation recently reported that last year's overall holiday sales were up 3%, while online and non-store sales rose 9%.
Looking ahead to this holiday season, eMarketer predicts "another strong season for ecommerce, and a tepid one for total retail sales." The loser, it would seem, will be any retailer without a strong ecommerce presence.
While this might be bad news for "mom & pop" retailers, it could be good news for consumers looking to pick up some extra seasonal work. UPS is primarily looking for package handlers, drivers, and driver-helpers. If you're interested, you will find more information here.
---