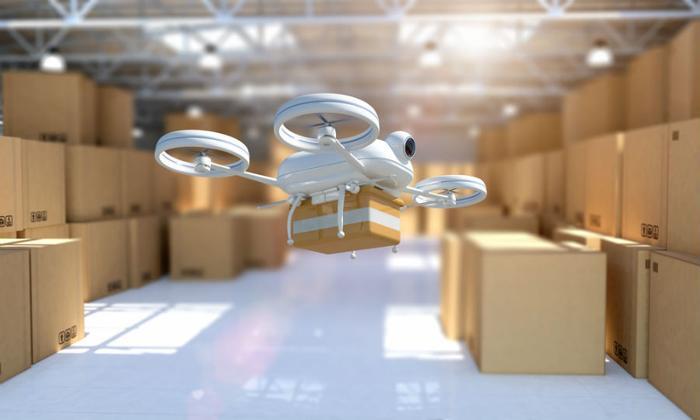 The United Parcel Service (UPS) says it is the first delivery company to get full Federal Aviation Administration (FAA) certification to operate a fleet of drone aircraft for package delivery. 
The company said it will start with an expansion of its current drone delivery service supporting hospital campuses around the country. Moving forward, UPS Flight Forward plans to transport a variety of items for customers in many industries, regularly flying drones beyond the operators' line of sight.
Wasting no time, UPS Flight Forward launched a drone delivery flight immediately upon receiving the certification, making a delivery to WakeMed's hospital campus in Raleigh, N.C. The delivery, employing a Matternet M2 quadcopter, was a first in the U.S. for a regular revenue-generating delivery.
UPS says drone delivery is especially important in healthcare venues since reducing transit time can improve efficiency and help healthcare professionals serve their patients better. The company sees this as a growth area for drone deliveries.
'History in the making'
"This is history in the making, and we aren't done yet," said David Abney, UPS' CEO. "Our technology is opening doors for UPS and solving problems in unique ways for our customers. We will soon announce other steps to build out our infrastructure, expand services for healthcare customers and put drones to new uses in the future."
UPS says the FAA's Part 135 Standard certification has no limits on the size or scope of operations. So far, UPS says it is the only delivery company to attain it.
Amazon has made noises about using drones to make some of its deliveries and Uber Eatsrecently announced that it will test drone delivery in high-density urban areas. For the initial phase of Uber's food-delivery-by-drone test, Uber has been working with McDonald's. The company plans to work with other partners before the end of the year.
Consumer acceptance an open question
How drone deliveries go over with consumers may be an open question that won't be answered until delivery companies have been doing it for a while. A 2016 survey found that most consumers were skeptical but were willing to keep an open mind until they see how it works in real-world applications.
UPS says it has plenty of experience in drone deliveries and has collaborated with government regulators responsible for establishing rules for safe drone operations in the U.S. The company says a UPS senior executive has served since 2017 as one of a select group of corporate advisors on the FAA's drone advisory committee.