---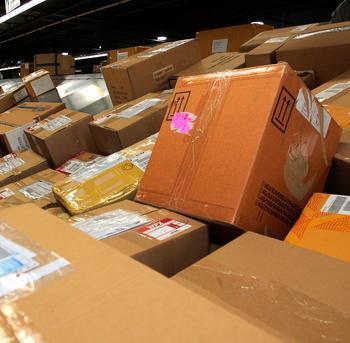 Consumers have flooded social media and review sites to complain about lost and delayed packages that left Christmas presents sitting in warehouses or on trucks instead of under trees.
UPS acknowledged that it was overwhelmed by unexpected volume but that explanation didn't sit well with consumers, who said the company should have stopped guaranteeing next-day delivery if it couldn't, well, deliver.
One driver quoted by USA Today said it had been the "worst Christmas ever."
In a Christmas Day posting to ConsumerAffairs, Mike of Santa Rosa, Calif., said the UPS tracking system had been showing his package was out for delivery since Dec. 19.
"We live about 15 minutes away from the local UPS depot, so we weren't that concerned. Since this was a Christmas gift, and it hasn't shown up as of 12/24, we decided to call customer service. We were transferred to an agent who works at the depot who assured us the package was in their possession and that it would be delivered by noon today," he said. "Around 6 at night, we called customer service again, now they are saying the package is lost. You stay classy, UPS."
On the other side of the country, Robert of Walden, N.Y. said his package had also been supposedly on the truck for delivery since 12/19. He had purchased a hard-to-find game system from the Game Stop and was eagerly awaiting its arrival.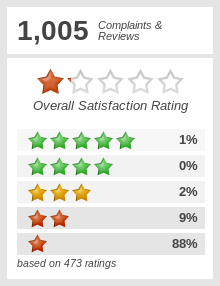 Like Mike in Santa Rosa, Robert started to worry after the tracking system continued to show the package "out for delivery."
"We finally got hold of a supervisor on 24th who told us package was 'missing.' After the initial scan upon arrival in New Windsor, it disappeared," he said. "My wife works for a pharmaceutical research company and has had similar experiences often with UPS. Poorly run operation."
In Pottsboro, Texas, Jacki tried to take things into her own hands when her engagement ring didn't show up by Dec. 22 as scheduled. She went to the local UPS store, where she found a crowd of consumers seeking information about their missing packages, while a local television news crew videotaped the resulting confusion.
Jacki managed to buttonhole a manager who said "that my package wouldn't get to me until Friday 12/27 maybe."
Isn't there anyway somebody can go rummage through the truck and find it, Jacki asked, admitting that she knew the package contained her engagement ring, even though it was supposed to be a surprise.
"No, if that was the case we would have these packages delivered already! At least you know about your engagement!" the manager told her, adding that "I'm lucky that I didn't live in Dallas or Austin because they are two weeks behind."
Jacki's not very sympathetic to UPS' claims that it was overwhelmed by having too much business.
"UPS shouldn't state that the are able and capable of taking care of these orders if they truly aren't! Orders shouldn't be sitting outside in UHauls or extra trailors waiting to be unloaded due to the fact there aren't enough drivers to deliver."
FedEx also targeted
FedEx also came in for its share of criticism. Al of Minneapolis had ordered two iPhones as Christmas presents for themselves for delivery on Dec. 24.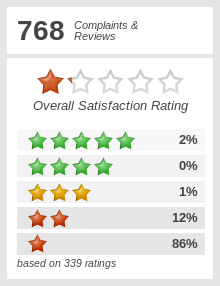 "On Monday the 23rd, I checked the tracking number and it said it was on truck for delivery by 8pm so I took off work [because] the delivery had to be signed for. Did not show up," he said in a Christmas Day posting to ConsumerAffairs. "Checked tracking number, this time it said it was not due for delivery."
The next day, the tracking system again said the package was out for delivery. But again, it didn't show up.
"This time it said delayed beyond our control," Al said. "Again I took off work to sign for package. Now I have to take another day off and wait for it to come. So I lost 2 days pay and my wife and I did not get our Christmas presents."
Tony of Massapequa, N.Y., had a similarly frustrating experience, although his tale actually ends more or less happily. Tony said the FedEx tracking system showed his package had been delivered but he found no trace of it at his home.
"I called them. They said it was delivered and could have been stolen from my door. I told them no way, so they called the driver who described my home and said he remembers delivering it. ... I checked with my neighbors, nothing," Tony said. He contacted the police and filed a report, then went through the hassle of getting a refund from the company that sold him the item.
"Two weeks later, a lady who lives around the block came over with my package. She was on vacation and found it at her doorstep," Tony said.
---