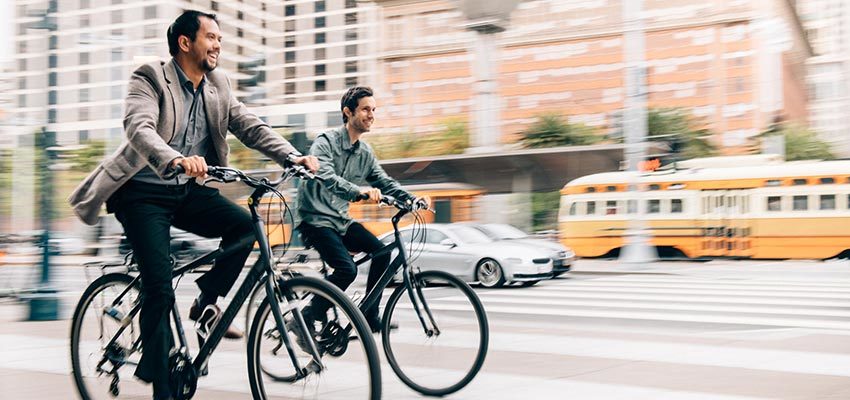 Biking is an activity enjoyed by numerous people each year. Everyone's bike is particular to them in color and style, and accessories can make your bike even more personal. They can help your bike be more luxurious and make your experience easier. Upgrade your bike with these great 7 accessories.
Bike lights
Bike lights are an ideal way to stay safe. Give yourself extra visibility during the day and ensure drivers see you at night!
Bike bag
Attaching a bag to your bike is a good idea. It not only holds your keys, your phone, a tool kit & extra clothes, but you can store some snacks if you get hungry along the way.
Gel seat cover
Everyone knows that sitting on your bike seat for too long causes unnecessary discomfort. A gel seat cover can give you the padding you need for longer rides by minimizing soreness.
Water bottle holder
If you're going to bike a few miles or more, a water bottle holder is a good investment. It easily attaches to your bike frame, and you can access it without stopping as you ride. This particular holder comes in a two-pack, so you can fit them both on the frame if you'd like.
Phone mount
We all feel the need to remain connected, which is why a phone mount is a useful item. You will be able to adjust your phone to your needs during your ride and ensure you don't miss out on any important calls or texts.
Bell
One of the most popular accessories is the bike bell. The bell is essential for anyone to ensure others know that you are coming. They range in different sizes and colors in order to find the right one for you.
Hands-free dog walker leash
If you have a dog, then this is the accessory for you — you can both ride your bike and walk your dog at the same time. All you have to do is attach the bar to the back of your bike, and then take your dog for a walk. One neat thing about this particular attachment is that it has a shock-absorbing system to ensure your dog doesn't get yanked around as you cruise over bumps in the road.