---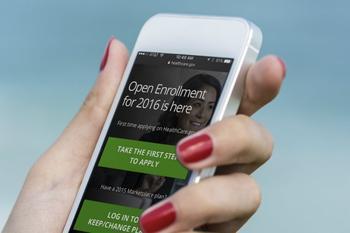 UnitedHealth Group is pulling out of Obamacare health exchanges in "most" of the 34 states where it is now participating in the program in 2017, leaving a hole that may be hard to fill.
The nation's largest health insurer, UnitedHealth says it has experienced higher than expected losses in the health exchanges that are a key part of the Affordable Care Act (ACA), the formal name of the Obamacare program. 
UnitedHealth has not released a list of the states where it is bailing out of the program, but the Insurance Journal, an industry publication, identified the following states where regulators say they have been notified UnitedHealth will not write business next year: Alabama, Georgia, Missouri, Pennsylvania, Arkansas, Louisiana, Nebraska, Tennessee, Colorado, Maryland, North Carolina, Texas, Connecticut, Michigan, Oklahoma and Washington. More states are expected to be added to the list as regulators are notified.
New York, Nevada and Virginia, on the other hand, are among the states where UnitedHealth has filed to participate in Obamacare in 2017. California and Wisconsin have said they do not disclose companies' plans until the list of participating companies is published each year.
Not enough people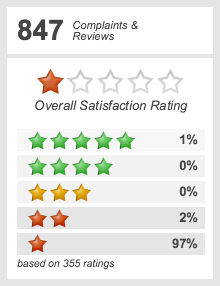 Insurance experts say the problem in some states is that there are not enough people participating in the exchanges to allow insurers to spread the risk over a large group of people. UnitedHealth CEO Stephen Hemsley conceded as much Tuesday on a conference call with Wall Street analysts, saying that the exchange market has turned out to be smaller and riskier than expected.
Others have noted that many Obamacare participants did not have health insurance prior to enrolling in the program and have been "playing catch-up," as one put it, attending to health problems that they ignored for years or even decades.
Some insurers have said that consumers have signed up for Obamacare, taken care of pending health issues, and then dropped their coverage. 
In one sense, UnitedHealth's problems can be seen as good news for consumers: if an insurer loses money, it means consumers have gotten more in return for their premiums than the company expected. The downside, of course, is that UnitedHealth's withdrawal could mean that fewer companies will be competing in the affected states next year.
It's impossible to generalize about the effect because most states are divided into regions. Heavily populated urban and suburban areas tend to have more companies competing for customers' business while more sparsely populated areas have fewer competitors.
The Congressional Budget Office has projected that the ACA will cover about 12 million people this year, providing tax subsidies that help consumers afford insurance offered through the exchanges.
---