---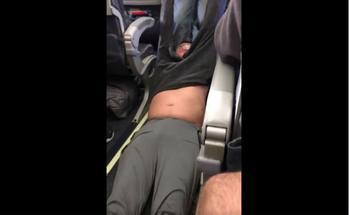 Call it a lesson learned. United Airlines has been subjected to a firestorm of consumer and policymaker wrath since it forcibly removed a Kentucky physician from a flight on April 9.
Now the airline has announced several policy changes, many of which might have prevented the public relations nightmare of social media videos showing burly security officers dragging a bloodied Dr. David Dao from the airliner so that a United employee could take his seat.
As you may recall, the flight from Chicago to Louisville was sold out when United suddenly announced the need to get four of its employees to Louisville so they could work the next day. Three passengers aboard the flight voluntarily gave up their seats but when no one else did, a computer picked Dao and airline personnel told him he was being involuntrily bumped.
But Dao refused, saying he was completing a long trip and had patients to see the next day in Louisville. At that point security personnel were summoned and, after Dao still refused to budge, he was dragged from the aircraft in front of horrified fellow passengers who recorded the scene on their smartphones. Dao's attorney said his client was seriously injured in the encounter, including suffering a concussion and broken nose.
What's changing
From now on, United says it will only summon law enforcement to deal with issues of safety and security. It will also not demand a passenger already seated on a plane to give up a seat, unless it's an issue of safety or security.
For passengers who volunteer to give up their seat when a flight is oversold, the company is raising the compensation up to $10,000. It had been about $800. It also said that it will reduce the amount of overbooking, meaning United flights may have a few empty seats in the future.
While the Dao incident was generally described as an overbooking issue, it wasn't. Every seat was filled with paying passengers when United decided it needed to get four employees to Louisville and they were going to get there on that flight.
'Customer solutions team'
In the future, United says employees taking a flight to get to a work location must be booked at least an hour in advance. In addition, the airline is establishing a "customer solutions team" to come up with creative solutions when these conflicts arise, such as using other airlines, and even other nearby airports.
Perhaps more important, the policy is being changed to allow airline employees to make decisions on the spot to resolve issues before they escalate. Along with that, United employees will undergo additional training.
No arguments about lost luggage
In a final bone to frustrated airline passengers, United said it will cut a lot of red tape when it comes to permanently lost luggage, adopting a "no questions asked" policy.
"Every customer deserves to be treated with the highest levels of service and the deepest sense of dignity and respect," said United CEO Oscar Munoz. "Two weeks ago, we failed to meet that standard and we profoundly apologize."
Munoz says a lot of things went wrong in Chicago on April 9, when he said the airline's policies got in the way of doing what's right.
Thanks
Keep an eye on your inbox, the lastest consumer news is on it's way!
Unsubscribe easily whenever you want
---