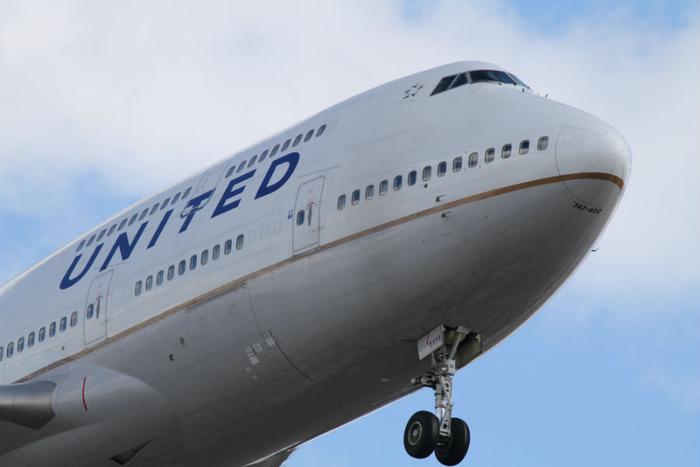 United Airlines announced on Friday it will be joining fellow major airline JetBlue in raising passengers' checked bag fees. Passengers will now be charged $30 for their first bag and $40 for a second checked bag.
United announced these changes right before Labor Day Weekend, and the price increase went into effect on all flights -- to and from North America, Central America, and the Caribbean -- on or after August 31st. Prior to the change, passengers were charged $25 for their first checked bag and $30 for their second checked bag.
"As we continue to make investments that make travel on United better, we are making adjustments to our checked bag fees in select markets -- most of which have not been changed for the past eight years," a United Airlines spokesperson said. "These changes allow us to continue investing in the overall customer experience in today's marketplace."
The airline also added that customers who purchase their tickets with a MileagePlus credit card or who have MileagePlus Premier status will still receive complimentary checked bags.
Following suit
United's price increase comes just a few weeks after JetBlue announced a price hike for its checked bag fees.
As of August 27, JetBlue passengers are charged $30 for their first checked bag and $40 for their second -- up from $25 and $35, respectively. Passengers that have a third bag will be charged $150 -- up from $100.
In a conference call with reporters in July, JetBlue said it is looking to cut costs by up to $300 million a year by 2020, and as such, will be implementing several new initiatives to boost "ancillary revenue."
With fuel costs on the rise, several airlines are working to institute new efforts to bring in more money. United will soon start charging for certain economy seats, while American Airlines announced it will be cancelling several of its money-losing flights to China. Southwest will be increasing the price of its EarlyBird boarding fee from a flat rate of $15 to $15, $20, or $25 per one-way route.
Consumer response
Upon hearing the news of United raising its checked bag fee, many displeased consumers took to Twitter to voice their frustrations.
"Seriously United a bag fee increase? For those of us who check bags and board easily, you SHOULD be charging those who carry on and slow down the entire process or those who carry the bag to the gate and get their bag for free #unfair #baggageproblems," one user wrote.
"United really grateful for the upgrades to customer experience that result from charging more for checked bags," another user tweeted. "Those upgrades are what exactly?"