---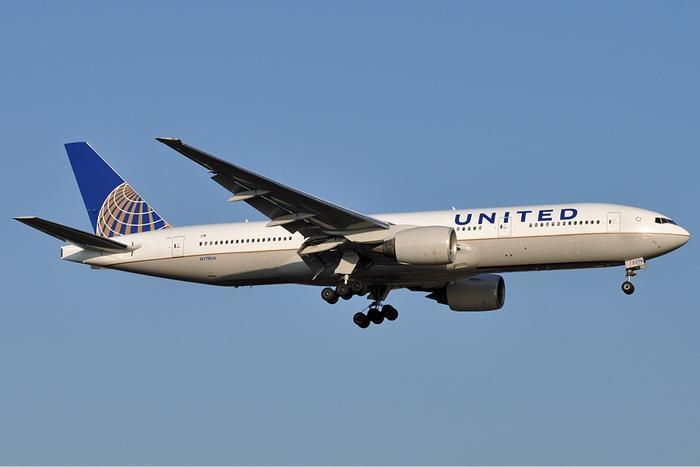 This is a bad time to be a frequent flyer in America, not only because of the Transportation Security Administration and other post-9/11 indignitiesinflicted upon innocent fliers, but because the value of "frequent flyer" status itself keeps eroding. This week, United Airlines made itself the latest anecdote in support of that theory.
In February, Delta Air Lines changed its SkyMiles frequent flyer program, henceforth awarding points based on dollars spent rather than miles flown. At the time, Delta announced on its Facebook page that the change "will make Award redemption easier and better reward your loyalty," though many irate SkyMiles customers responded with posts detailing how Delta's changes leave them much worse off than they were before.
In April, the Supreme Court ruled in a 9-0 decision that airline companies (Northwest Airlines, in that specific case) have the right to kick customers out of their frequent flyer programs if the customers complain "too much," with the airlines deciding how much is too much. (The Supreme Court decision was actually based on the legal distinction between contracts and covenants: a frequent flyer agreement is only a covenant.)
And this week, United Airlines decided to imitate its competitor Delta, and change its frequent flyer program to reward miles based on dollars paid rather than miles flown.
United's Mileage Plus Updates website discusses "The 2015 Mileage Plus Program" and says:
As of March 1, 2015, the award miles you earn on most United and United Express® tickets will be based on your ticket price (that is, base fare plus carrier-imposed surcharges) instead of the distance you fly, so members will be rewarded for their travel spending on United. And when you have Premier® status, you'll earn even more.
In its press announcement, United spelled it out a bit more precisely, saying:
"Beginning March 1, 2015, members will earn award miles based on the price of their ticket – specifically the base fare and carrier-imposed surcharges – and their MileagePlus status. Members will earn five miles for every dollar spent, while those with MileagePlus Premier status will earn the following on their base fare and carrier surcharges:
| | |
| --- | --- |
| Status level on day of departure on or after March 1, 2015 | Award miles per dollar |
| Premier Silver | 7 |
| Premier Gold | 8 |
| Premier Platinum | 9 |
| Premier 1K | 11 |
The new earning structure will apply to MileagePlus members worldwide for most tickets for travel on United and United Express flights, and most United-issued tickets for flights on the company's airline partners – tickets with numbers that begin with "016." Members may earn up to 75,000 award miles per ticket."
Facebook announcement
As with Delta three months before, United announced the change to its customers through its Facebook page. On June 10, United posted this:
We're changing the way you'll earn MileagePlus award miles on flights beginning March 1, 2015. Details and answers to frequently asked questions are available on mileageplusupdates.com.
Also as with Delta, many angry customers on Facebook responded with detailed complaints, and some luckless employee of the airline had to try winning those customers back.
For example: the very first comment on United's Facebook announcement was made by someone named Alex (and at presstime, with that comment only slightly more than 24 hours old, it had already collected 85 "likes"):
Have been a massive united fan, 1K for several years in the last, club credit card holder etc. There have been small changes in the last that were slightly bad but this is horrendous. Time to explore my options.... Looks like 2014 is my last united year.
The United employee responded (with 0 "likes" as of presstime):
Alex, we hope you'll take the time to read about all of the changes that are going to occur and make the decision to stick with us. Thanks for your post
Alex's prompt reply (with 35 "likes"):"Appreciate the reply united... But the problem is I have read it and it only be benefits those buying high value biz class tickets …. that is a small sub seg of your consumers...."
Another customer, "Jered," was more specific:
This is really disappointing. By my read, flight earning has been devalued by about 50%. I could understand this _or_ the devaluation of international redemption options that happened in February, but together you've reduced the value of United points to me by 75%!

A simple example: BOS-SFO. This is 5,416 PQM round trip. After the 1/1/2014 changes, to get the corresponding now necessary PQD, I need a ticket that costs at least $542.

That $542 ticket that keeps me at 1K status (assuming I fly enough, which I do) used to earn me 5,416+100% = 10,832 RDM. With your new chart, it earns me 5,962.

Why are you doing this? This drives more point earning to credit card partners, which largely don't have United loyalty -- I can transfer my Chase points to a dozen different programs.
Sarcastic suggestions
United responded, "Jered, you will still earn PQM based on the distance of your flights," which led to dozens of derisive comments, such as "Yes Jered, you don't really need those "extra" 5,000 miles do you?"
"Mark" offered a sarcastic suggestion of United executives' rationale:
right, no one needs the miles, they were just a little extra perk that allowed you to bring your family along on trips. who could possibly need that? …. I can image the conversation in the backroom - "just where do you think the line is? You know, where we tick them off so much they actually go somewhere else? Let's play with that a little. We don't really need people flying in Economy anyway. Let's focus on the people from large companies that always fly business class and actually have no idea what the flight actually costs? In fact, why don't we re-configure to 70% business and 30% economy? We can sell that 30% to the clueless and desperate. We will be rolling in the dough! (outrageous laughter ensues)"
Many cynical commenters predicted that even switching from United to an airline with a better frequent flyer program wouldn't necessarily work: after all, how likely is it that Delta and United will be the only two airlines who impose such changes?
For that matter, the Washington Post's Wonkblog seems to agree; it reported the changes to United's policy under the headline "The slow demise of the frequent flyer program," and ended with the suggestion that anyone who's been hoarding frequent flyer miles should consider using them soon, in case future program changes leave them less valuable than they are now.
---