---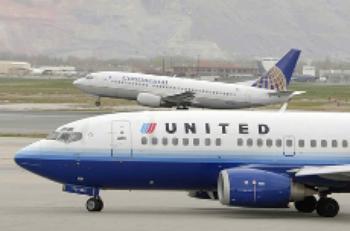 United Airlines has backed off its plan to buy 24 slots from Delta at Newark Liberty International Airport, bowing to a lawsuit filed by the U.S. Justice Department.
"This is a great win for Newark travelers and for all American consumers," said Assistant Attorney General Bill Baer of the Justice Department's Antitrust Division. "United has used its slots monopoly to dominate air travel in and out of Newark."
United's decision followed the Federal Aviation Administration's decision to lift slot controls at Newark, making it easier for airlines to add new flights. The FAA said Newark has unused capacity, partly because United has not been using all of its slots at the busy airport.
"The FAA's action opens up Newark to more robust competition and achieves the very outcome we sought in litigation: protecting consumers from United's plan to enlarge its monopoly at Newark," Baer said in a statement.
Baer had argued last November, when the suit was filed, that United was extracting a "Newark premium." 
Monopoly position
"Airfares at Newark are among the highest in the country while United's service at Newark ranks among the worst," Baer said. "Allowing United to acquire even more slots at Newark would fortify United's monopoly position, and weaken rivals' ability to challenge that dominance, leaving consumers to pay the price."
Newark take-off and landing slots were created by the FAA in 2008 to manage congestion by limiting the number of flights that can serve the airport during the majority of the hours of the day.
Since then, low-cost carriers have complained that it is nearly impossible to get slots there because United has held 73 percent of them, ten times as many as any other airline.
United currently holds 902 slots; no other airline has more than 70. The transaction abandoned today would have increased United's slot holdings at Newark to 926, or around 75 percent.
---