---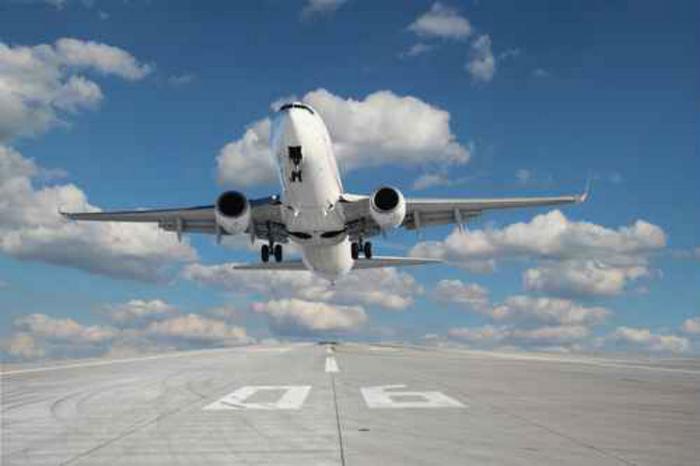 There are plenty of people out there who simply don't enjoy flying. The long lines, security, and often-cramped flights can really give consumers headaches. Luckily, a couple of airlines have recently changed their certain policies to make the process more comfortable.
United Airlines will be stepping up its game when it comes to boarding certain passengers, while American airlines has upgraded its in-flight entertainment to keep travelers happy. Both airlines are adding free snacks.
Altered boarding procedures
The first step to taking off is boarding a flight, and it can be downright miserable if the wait is long and your children are unhappy. That is why United Airlines' altered boarding procedures could come as a huge relief to some consumers; the company has decided to rescind a decision it made four years ago and once again allow families with young children to board flights early, the Chicago Tribune reported.
The change couldn't come any sooner for families, who will be able to avoid some waiting time when getting on flights after February 15, the day the change will go into effect.
"It takes a little bit of the stress out of the travel situation," said Sandra Pineau-Boddison, United Airlines senior vice president of customers, in a prepared statement. "Some things are just the right thing to do."
Snacks and expanded entertainment
Both carriers are adding free snacks on some flgihts. And American says it will be adding more free entertainment options to its flights. 
United is offering an Asian-style snack mix of rice crackers, sesame sticks and wasabi peas, or a zesty ranch mix of mini pretzel sticks, Cajun corn sticks and ranch soy nuts. United is serving up the complimentary snacks to economy-cabin customers on flights within North America, to and from Central Americaand between Honolulu and Guam.
Stroopwafels, available on flights before 9:45 a.m., may be enjoyed straight out of the package or warmed on top of a cup of coffee or tea to soften the waffle and melt the caramel filling.The packaged snack mixes will be available on flights departing at 9:45 a.m. or later.
"American Airlines is continuing to elevate the customer experience by adding complimentary snacks and more free movies, TV shows, and music in the Main Cabin," said the company in a news release.
American passengers can expect the additional snacks and meals to begin rolling out in February, but only on certain flights. They include trips from New York (JFK) to Los Angeles (LAX), New York (JFK) to San Francisco (SFO), and Miami (MIA) to Los Angeles (LAX). Other domestic flights will have additional snacks by April. Complimentary meal service will also be available for flights from Dallas (DFW) to Hawaii starting in May.
For entertainment, American is expanding its in-flight library to include 40 movies, 60 TV shows, and 300 music albums. The airline will also be offering international live TV on its long-haul international flights, a first for the industry according to the press release. The company hopes these expanded options will keep consumers coming back for future flights.
"We want customers to choose American every time they fly. . . We are giving our customer more choices to enhance their personal flying experience by offering new service and new entertainment options in all cabins," said Fernand Fernandez, vice president of American Global Marketing. 
---