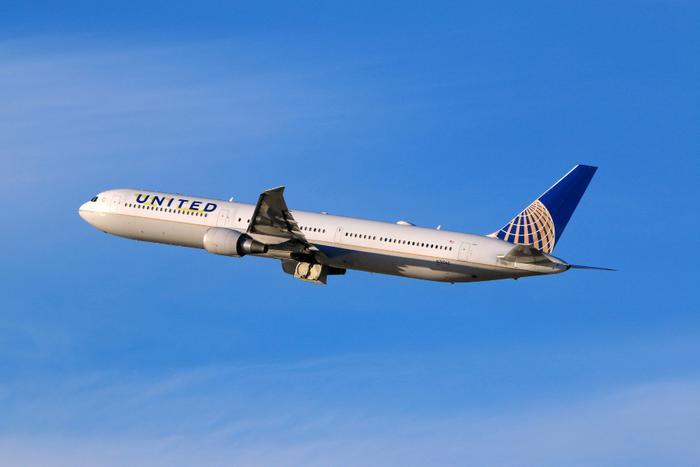 Another day, another move by an airline trying to regain consumer trust in the middle of the pandemic.
Out of Chicago comes news from United Airlines that it is maximizing the air flow volume during boarding and deplaning in its mainline aircraft to try and mitigate the spread of COVID-19. The airline says the process is scheduled to start July 27 and will be on top of its current deployment of HEPA filters, air conditioning, and pressurization systems that already recirculate the air every 2-3 minutes.
Cleaner air than you'd get anywhere else
United says the enhanced process will remove 99.97 percent of "viruses and bacteria" and make the air quality "significantly cleaner than what people typically experience in restaurants, grocery stores, schools or even some hospitals."
"We know the environment on an aircraft is safe and because the air flow is designed to minimize the transmission of disease, the earlier we maximize air flow over our HEPA filtration system, the better for our crew and our customers," said Scott Kirby, United's chief executive officer. 
United has gone to great lengths to check every single health and safety box it can to try and make travelers comfortable and confident their trip will be coronavirus-free. The airline has a lot riding on those efforts, especially after it misread the tea leaves and announced it was returning to the air at triple its schedule, only to see the pandemic reverse course.
The airline partnered with Clorox and the Cleveland Clinic to improve cleaning procedures. It's also requiring passengers to complete a pre-boarding checklist, wear a face covering, and board back-to-front and deplane five rows at a time. The airline says it's also "taking steps" to reduce the overall number of people on board and separate customers "wherever possible." That last promise comes on the heels of bad press over leaked photos of packed flights.
Protecting travelers
Kirby isn't giving up on his hopes that the airline will be able to provide a safe experience for its customers.
"The quality of the air, combined with a strict mask policy and regularly disinfected surfaces, are the building blocks towards preventing the spread of COVID-19 on an airplane," he said.
"We expect that air travel is not likely to get back to normal until we're closer to a widely administered vaccine – so we're in this for the long haul. And I am going to keep encouraging our team to explore and implement new ideas, new technologies, new policies and new procedures that better protect our customers and employees."