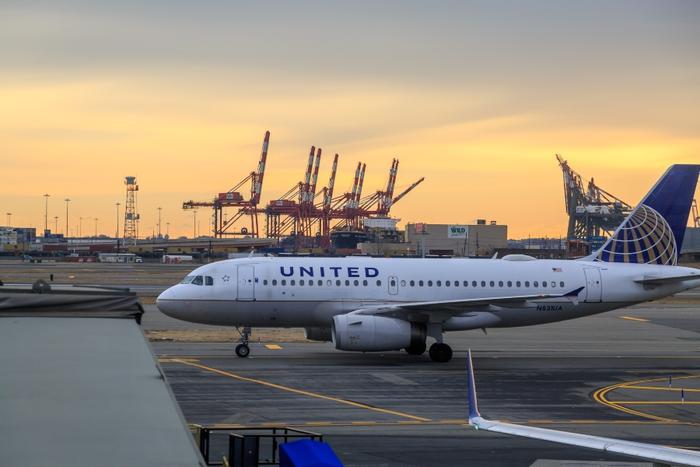 In spite of the upward trend of COVID-19 infections making the skies anything but friendly, United Airlines is going all-in by tripling the size of its August schedule compared to its daily departures in June, adding nearly 25,000 domestic and international flights compared to July. The company says it has plans to fly 40 percent of its overall schedule in August versus the previous year.
The airline thinks that travelers are regaining their confidence about traveling, at least enough to visit getaway destinations that embrace social distancing and friends and family who have been playing it safe and staying out of harm's way. 
"We're taking the same data-driven, realistic approach to growing our schedule as we did in drawing it down at the start of the pandemic," said Ankit Gupta, United's vice president of Domestic Network Planning. 
"Demand is coming back slowly and we're building in enough capacity to stay ahead of the number of people traveling. And we're adding in flights to places we know customers want to travel to, like outdoor recreation destinations where social distancing is easier but doing so in a way that's flexible and allows us to adjust should that demand change."
The updated routes
Much of United's 350 additional daily flights starting in August will pass through its hubs -- Chicago, Denver, and Houston -- but the airline will also put a spin on getting to the great outdoors where the coronavirus is less likely to lurk.
Mountain and national park destinations will be the main recipient of that spin. Aspen, Colorado; Bangor, Maine; Bozeman, Montana; and Jackson Hole, Wyoming will all be getting more inbound flights. Internationally, United's August schedule will include a return to Tahiti and additional flights to Hawaii, the Caribbean, and Mexico. 
United says it's adding more flights to Brussels, Frankfurt, London, Munich, Paris, and Zurich, but that wish may have already met its match with the European Union keeping its borders closed to U.S.-based travelers.
Here are the highlights of United's reworked schedule, come August:
An additional 600 daily flights to more than 200 airports across the U.S.

Expanding flights at 147 U.S. airports

Increasing connectivity in United's mid-continental hubs, including Chicago, Denver, and Houston

Doubling the number of flights out of New York/Newark

Gassing up and putting about 90 aircraft back into service

Increasing service between Hawaii and all of its hubs
A complete list of United's schedule changes is available here.
Safety is still a priority
Yes, passenger revenue is important to United, but it can ill afford to risk the health and safety of its passengers. Just like every other airline, United has had to make adjustments and keep improving on its promise to keep travelers safe. 
For the foreseeable future, United has a checklist that every passenger has to complete before they'll be let on a flight. Chief among its requirements is that all passengers -- including crew members -- have to wear a face covering. If they don't, then they may not be allowed to board.