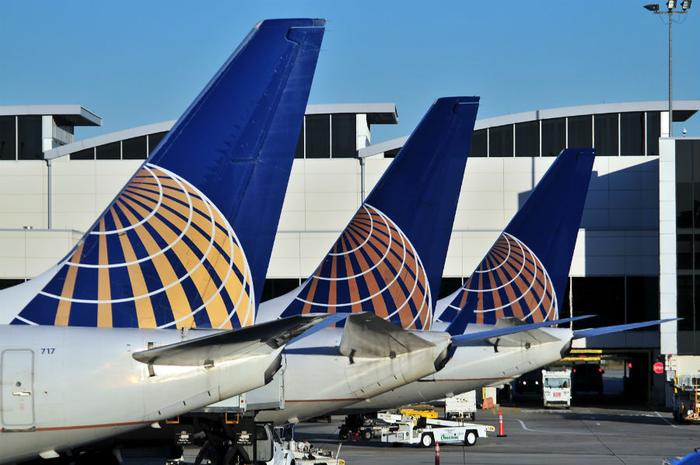 The rollercoaster ride of the COVID-19 pandemic is tough enough for the average Joe, but it's even more of an up-and-down existence for businesses, especially airlines.
Just three days after United Airlines appeared to feel good about testing a program that guaranteed passengers that the crew tested negative before departure, the company is now moaning that the spike in positive COVID-19 cases is starting to impact air travel once again.
According to a report from CNN, United warned in a filing Thursday morning that it has witnessed a drop in bookings and, concurrently, a rise in canceled reservations. It blames these two developments on the increased infection rates across the country.
Back to the chopping block
The potential outcome of what United is witnessing could lead to even bigger cuts to its fourth quarter schedule, far beyond the planned cut of 55 percent. To try and save themselves from bleeding any more red ink, seven major U.S. airlines (including United) lobbied Congress on Thursday for a new cash infusion to help keep them afloat.
United was the first major U.S. airline to pare back its domestic schedule in early spring when the initial stateside outbreak first started affecting air travel. Delta and American quickly followed suit. 
United didn't mention job cuts in its filing, but it's proven that it's not shy about taking a knife to those, either.
Other airlines feel the heat
Speaking of American, it, too, mentioned a downturn in recent bookings. However, it did not tie that dip to a rise in reservations being canceled. Vasu Raja, American Airlines chief revenue officer, told investors at a conference on Tuesday that his airline also has "definitely seen a flattening of ticket sales."
"It's been nowhere near to the kind of negative effects we saw either in July or in the March-April period," he said. "But now we're at a place where we can absolutely anticipate it and plan a network ... around that. We've seen it."
In a report sent to the Securities and Exchange Commission (SEC) last week, Southwest said it has experienced a "deceleration in improving revenue trends for November and December 2020 in recent weeks." 
"While the Company expected the election to impact trends, it is unclear whether the softness in booking trends is also a direct result of the recent rise in COVID-19 cases. As such, the Company remains cautious in this uncertain revenue environment," the company said.