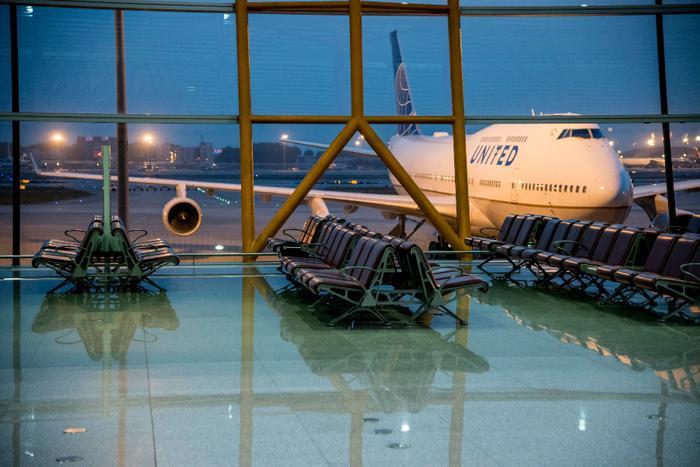 No more than two weeks after United Airlines reportedly had come to terms with a pilots union over early retirements and voluntary furloughs, it said that it may have spoken too soon. The company now says there may be more furloughs on the way given the bleak future of travelers returning to the not-so-friendly skies.
Earlier this month, United told a third of its staff -- about 36,000 employees -- that their job security was iffy at best. Earlier this week, the airline prodded its employees a little further toward considering either voluntary leave or a buyout, extending the deadline for those options into August. Originally, United had plans to furlough about a third of its pilots before 2021. However, that forecast has also changed. 
"We may need to furlough more pilots in 2020, and in 2021, than originally planned," Bryan Quigley, United's senior vice president of flight operations, said in a note to employees.
Will Congress step in again?
Congress has been working on another coronavirus relief package, but there doesn't seem to be anything in that deal for the airlines. CNBC reports that more than 200 lawmakers and airline labor unions are pushing Congress to grant an extra $32 billion in payroll support so that the airline industry can protect jobs at least through the end of March 2021.
"It is clear that Congress must act to extend the Coronavirus Aid, Relief, and Economic Security Act which has helped to prevent widespread layoffs of aviation workers to date," insisted Capt. Joe DePete, president of the Air Line Pilots Association, Int'l (ALPA).
Airlines haven't formally asked Congress for additional aid. CNBC reports that executives at both American and United are "walking a fine line on the issue," but both airlines back the unions' efforts. In United's case, Quigley said additional aid or cost-cutting agreements with unions could mitigate furloughs.