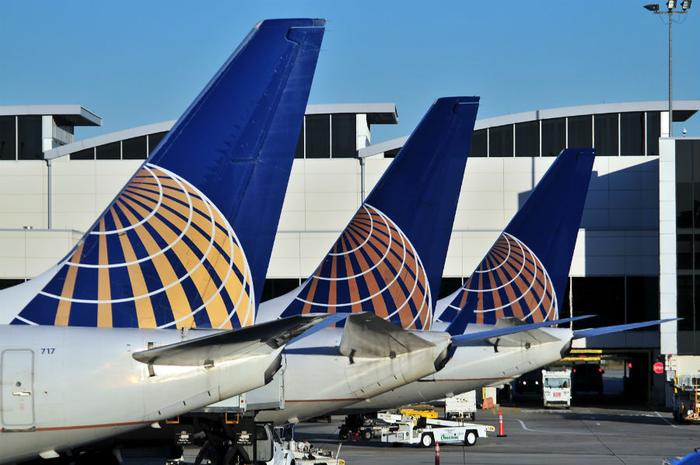 After a string of unfortunate events involving pet travel, United Airlines has rolled out a new policy designed to improve the well-being of pets transported by the airline.
A key element of the policy is a ban on certain breeds of dogs and cats from the cargo hold, although many smaller animals may still be allowed in the aircraft cabin, as long as their carriers fit under the seat.
United said it teamed with American Humane to draft the new policy. Jan Krems, United's vice president of cargo, said the organization was helpful in identifying ways to ensure pets traveling as cargo arrive at their destination safely.
"Committed to making significant improvements"
"As we continue our review process to ensure that we are always doing what's right, we are committed to making significant improvements in our program and adhering to the best practices of animal comfort, well-being and travel on behalf of our customers and their pets," Krems said.
When the new policy goes into place June 18, certain breeds of pets will not be allowed in the cargo hold because of potential threats to their health. In particular, breeds with short or snub noses will be excluded since they have been shown to be more vulnerable when flying in the cargo hold.
Under the new policy, Boston Terriers, boxers, pugs, and Pekingese will not qualify as cargo. In addition, Persian and Himalayan cats will be excluded.
Limited to dogs and cats
Cargo will also be limited to dogs and cats. United said it will no longer accept other types of animals, unless they can ride in carriers that fit beneath a seat in the aircraft cabin.
In 2017, two dogs died weeks apart while traveling on United. Weeks later, an animal breeder complained that her rabbit died while on a United flight from the U.S. to the UK.
More recently, a French bulldog puppy died on a United flight from Houston to New York, prompting the airline to suspend pet transportation until it could revise its policies.
The changes to United's pet travel program will also suspend pet cargo travel to and from Las Vegas, Palm Springs, Phoenix, and Tucson between May 1 and September 30 because of extreme heat.
Dr. Robin Ganzert, American Humane's CEO, says the group saw it as part of its mission to assist United with its PetSafe program.
"Transporting pets introduces a variety of risks and when United approached us, we knew we had to take on the challenge of helping improve and ensure the health, safety and comfort of so many animals," Ganzert said.