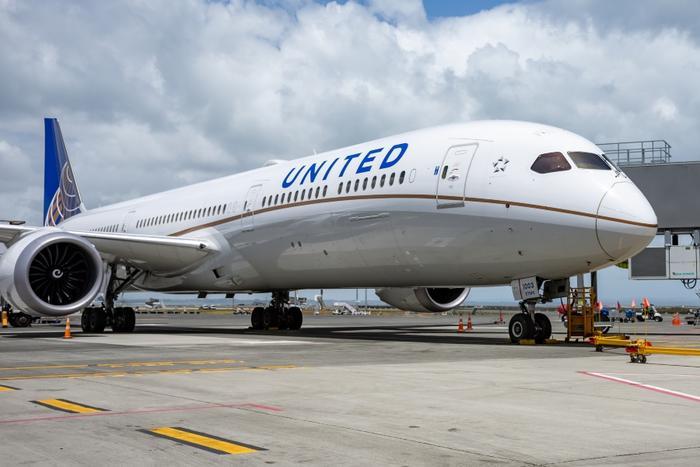 Place your shoes and belt in the tray… take out your laptop and turn it on… and take a self-administered health assessment.
Yep, that's where the post-pandemic travel world may be headed. United Airlines raised the bar on health and safety on Wednesday by becoming the first major U.S. airline to ask passengers to complete a health self-assessment during their check-in process. 
"I promise…"
Partnering with the Cleveland Clinic, United's "Ready-to-Fly" checklist asks travelers to verify that they have not experienced COVID-19-related symptoms in the 14 days before boarding their outbound flight. The checklist is an add-on to the airline's previously announced Clean Plus initiative.
"As people are returning to their daily activities during the COVID-19 pandemic, their health and safety – as well as the health and safety of others - should continue to be top-of-mind," said Dr. James Merlino, Chief Clinical Transformation Officer at Cleveland Clinic.
"Our health experts are pleased to play a role in helping people travel more safely and we worked closely with United to develop a health self-assessment for its customers to better ensure precautions are taken before beginning their journey."
United's new checklist
Following guidelines set forth by the Cleveland Clinic, the Centers for Disease Control and Prevention (CDC), and the World Health Organization (WHO), United's Ready-to-Fly checklist requires each passenger to electronically or verbally commit to several details before receiving a boarding pass. Those include:
Confirming that they have not been diagnosed with COVID-19 in the last three weeks or experienced any of the typical symptoms in the past two weeks;

Confirming they have not been denied boarding by another airline due to medical screening for infectious disease in the last two weeks; and

Confirming that they have not had close contact with someone who tested positive for COVID-19 in the two weeks before the flight they're boarding.
Follow the rules or reschedule
United's checklist also ensures fliers are committed to the airline's other safety measures, like wearing a face covering -- a new mandate for anyone (passengers and crew) flying on United. 
United says that customers who don't meet these requirements and choose not to travel can reschedule their flights. However, its statement on the change did not say whether a passenger who can't or won't verify their health will be kept from boarding.
Expect other airlines to follow suit
United's not the lone ranger in this move. Alaska Airlines has also instituted a pre-travel and wellness agreement much akin to United's, and other airlines may follow suit. 
The tipping point, as you can imagine, is where safety and economics collide. For example, Delta Air Lines has put a cap on passenger loads and blocked off middle seats to maximize social distancing; United's move allows for more passengers who vow that their fellow fliers are out of harm's way.