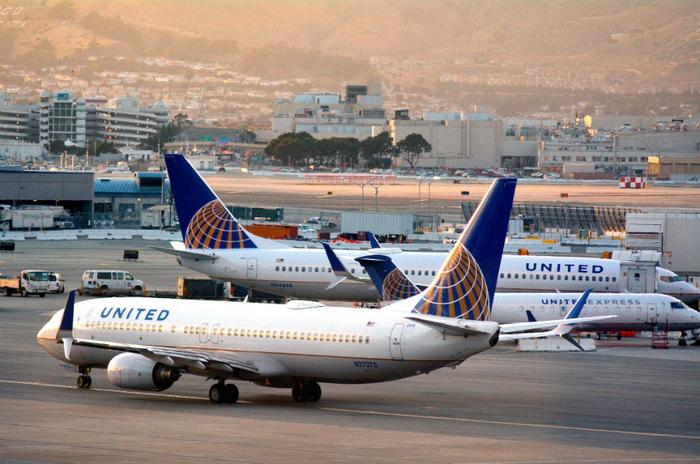 United Airlines, of all the U.S. carriers, has the least exposure to the grounded Boeing 737 MAX aircraft. But that doesn't mean the plane's problems haven't become the airline's problems.
United only owns 14 of the planes, but it has been forced to cancel flights using the aircraft through November 2 because of uncertainty over the plane's status. It's been grounded worldwide since March after two of the planes crashed within five months -- most likely for the same reason.
United appears to be hedging its bets, announcing that it plans to purchase 19 used Boeing 737-700 aircraft, expected to take the place of the newer grounded aircraft. The used jets are similar to the MAX 9 aircraft but are slightly smaller. 
Used mostly for short hops and regional flights, the 737 aircraft are expected to fill the void that has been left by the absence of the MAX jets. The 737-700 can seat 126 passengers, slightly less than the 179 that can be fitted aboard the MAX 9.
Insurance policy
In a way, the purchase of the used aircraft amounts to an insurance policy. The MAX 9 may be cleared to fly again by December when United is scheduled to take delivery. Then again, it might not.
The grounding was expected to be for a relatively short time, centered on a software fix in the plane's flight control system. But other problems arose, keeping the plane on the ground.
The addition to the fleet will enable United to increase its capacity, which it has pledged to do to the tune of as much as 4 percent per year. Without those seats, growth could be a difficult task.
Even with the grounding of the 737 MAX aircraft United had a strong second quarter. This week the airline reported revenue rose to $11.4 billion, a 6 percent gain on the second quarter of last year.
Return could be pushed to 2020
The purchase of the used 737 aircraft may turn out to be a prudent move. The return-to-service date of Boeing 737 MAX jets could be pushed into 2020 amid safety concerns from regulators and Federal Aviation Administration (FAA) officials. 
Last month, Boeing CEO Dennis Muilenburg expressed optimism that the 737 MAX would be back in service by the end of the year. He said Boeing was conducting simulated flights with air-safety regulators and would soon operate test flights with the FAA. However, airlines have been more cautious with their predictions on when the aircraft will be deemed safe to return to daily flight schedules.