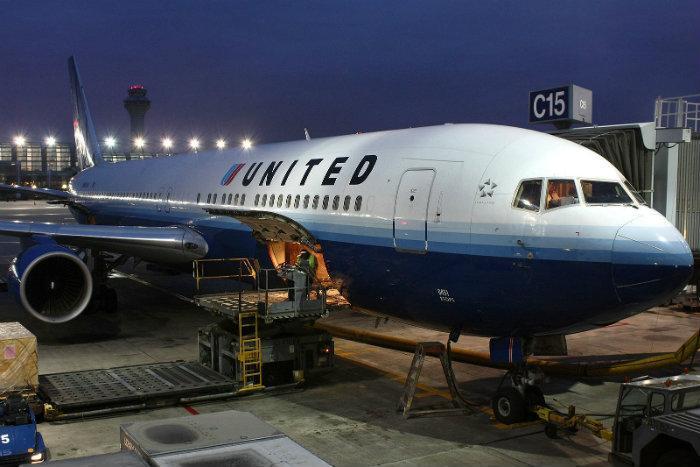 United Airlines has once again apologized for an in-flight incident – this time involving a flight attendant, described by at least one passenger as clearly "drunk or stoned."
"We are aware of a concerning incident involving a flight attendant serving on our regional service provider Trans States Airlines flight 4689," United said in a statement released to the media. "As a gesture of goodwill, we have compensated all customers aboard the flight and we apologize for any inconvenience or distress this may have caused."
As the airline noted, the incident did not occur aboard a United-branded flight, but rather on its regional carrier, on a flight last last week from Denver to Williston, North Dakota. The story broke after one passenger posted her complaint about the flight attendant on Twitter – a Tweet that has since been deleted.
'Threatened lives'
According to KPRC-TV in Houston, which screen-grabbed the Tweet before it was taken down, the passenger complained that the flight attendant's behavior "threatened the lives" of those on board. She said she went to the cockpit to report the behavior and that police were waiting when the plane landed.
It has been a rough 13 months for United's public relations personnel. In April 2017, a physician aboard a United flight traveling from Detroit to Louisville was dragged off the plane by police after he refused to give up his seat, an incident captured in numerous videos that went viral.
Since then, the airline has been involved in a number of unfortunate incidents involving pets traveling in both the cabins and cargo holds of United flights. Most recently, a French bulldog puppy died after a flight attendant reportedly required the owner to place the dog's carrier in an overhead bin, rather than leave it under the seat.
Earlier this month, United announced a new set of policies on transporting pets aimed at promoting their well-being while traveling. In consultation with Humane America, United is banning certain breeds of dogs and cats from the cargo hold, although many smaller animals may still be allowed in the aircraft cabin, as long as their carriers fit under the seat.