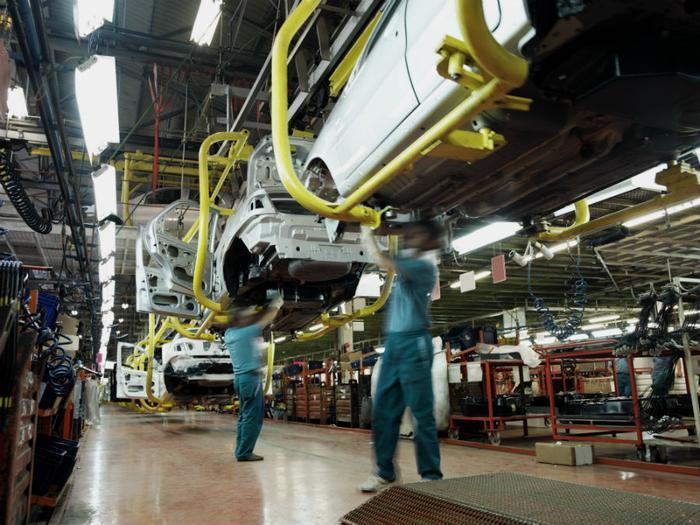 The United Auto Workers (UAW) union went on strike against General Motors (GM) at midnight Monday after contract negotiations reached an impasse. It's the first walkout against GM in more than a decade.
The strike idles about 46,000 workers at more than 50 GM facilities in the U.S. The union said its members voted to walk out after it became apparent that the two sides were not getting anywhere. The union is seeking to make up some of the ground it lost when it made concessions to all the automakers in the wake of the financial crisis.
"We stood up for General Motors when they needed us most. Now we are standing together in unity and solidarity for our members, their families and the communities where we work and live," said UAW Vice President Terry Dittes.
GM cost-cutting
The walkout also comes amid GM belt-tightening that has involved the closing of some U.S. facilities. Last November, GM announced it was phasing out some of its sedans and transitioning to the automotive future, where consumers are purchasing fewer cars and being more discerning about the vehicles they buy.
The company says its latest contract offer includes over $7 billion in new investments that it says will produce more than 5,000 jobs.
"We presented a strong offer that improves wages, benefits and grows U.S. jobs in substantive ways and it is disappointing that the UAW leadership has chosen to strike at midnight tonight. We have negotiated in good faith and with a sense of urgency. Our goal remains to build a strong future for our employees and our business."
Earlier this month, the union representing employees at GM, Ford, and Fiat Chrysler voted to authorize a strike if negotiations failed to produce an acceptable contract. Even though there had not been a walkout in 12 years, industry analysts pointed to special challenges this time.
Slow sales slide
U.S. auto sales have been in a slow slide since the last contract four years ago, and the companies may feel less generous. Union negotiators, meanwhile, point to the strong sales and profits the carmakers enjoyed over the previous four years.
The UAW says its members came to the industry's rescue in 2009 when the financial crisis threatened the industry and sales almost came to a standstill. The union said it made important concessions that helped the industry recover. Car sales boomed between 2015 and 2017 but have slowed in the last two years.
Even though the union is on strike against GM, the two sides will continue talking and get back together later today.