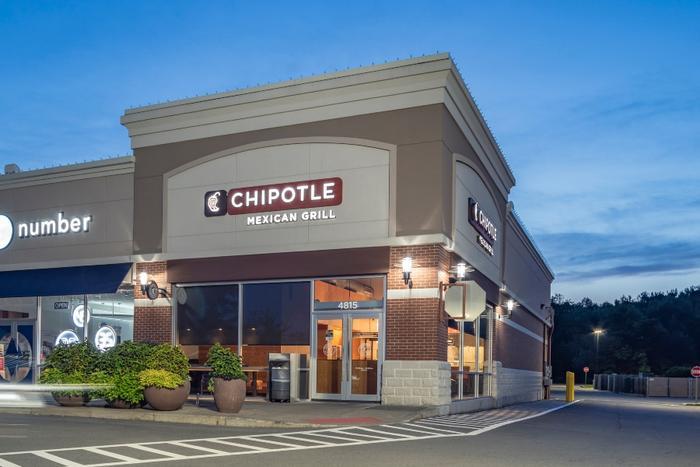 A labor union representing restaurant workers has published a report accusing managers at Chipotle Mexican Grill of taking shortcuts that reduce food safety.
Local 32BJ of the Service Employees International Union (SEIU) said it interviewed "scores" of company employees for its report, "The Unsavory Side of Food With Integrity." The report accuses the restaurant chain of giving "lip service" to reforms after several outbreaks of foodborne illness linked to restaurants in 2015 caused a public relations disaster.
In 2018, Chipotle announced that it would train all its employees on food safety practices. The company's CEO issued a statement saying Chipotle "has a zero-tolerance policy for any violations of our stringent food safety standards."
That followed an incident a few weeks earlier in which Chipotle temporarily closed an Ohio restaurant following customer reports of illness. 
Specific allegations
In its report, the union claims that little has changed in actual policies. The report contains these specific allegations:
One worker being pressured to work while sick, even after the worker vomited partway into his shift;

Undercooked chicken being served to a customer because the grill cook had not been properly trained;

Workers pressured to work so fast that, during lunch and dinner rushes, they often flipped over chopping boards used to cut raw meat and reused the boards without washing them;

One worker who cooked food after having to clean feces off the floor or ceiling of a bathroom multiple times without hazmat suit or adequate protection equipment;

Pressure for employees to work without stopping, with no time left to wash their hands for hours on end.
Chipotle's response
In response to these allegations, Chipotle said that it is "committed to a culture of food safety in our restaurants where employees are supported and heard."  
"Chipotle's engaged and hard-working employees are what makes us great, and we encourage our employees to contact us immediately, including through an anonymous 800 number, with any concerns so we can investigate and respond quickly to make things right," said Laurie Schalow, Chipotle's chief reputation officer, in a statement to ConsumerAffairs.
Schalow says the company will follow up on every allegation once it has full access to the information. She also said that following food safety policies is a requirement for employees to be considered for quarterly bonuses.
The union's report was co-authored by the National Consumer League. Its executive director, Sally Greenberg, says the findings "call into question" the effectiveness of Chipotle's food safety reforms.
"If Chipotle executive management and the Food Safety Advisory Council are responsible for making sure that this program is implemented effectively to keep the public safe, they have been asleep at the wheel," Greenberg said.
In late January, Chipotle agreed to a $2 million settlement with the state of Massachusetts after the state accused it of violating state labor laws. The alleged violations included minors employed without work permits, allowing dozens of 16- and 17-year old employees to work later than the law allows. These minors also allegedly worked beyond the nine-hour daily limit and 48-hour weekly limit.