---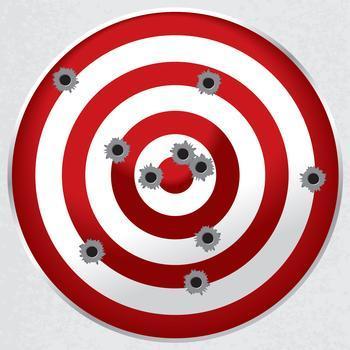 In the fast-paced world of the Internet – where, when something newsworthy happens on the opposite side of the planet, you can know about it less than five seconds later – it's hard not to feel sorry, sometimes, for media professionals who took on complicated, long-term projects doomed to be outdated before they were even published.
Consider, for example, whoever compiled the YouGov BrandIndex 2013 "Annual Global Brand Rankings" year in review – a list of the most and least popular brands throughout the world last year.
Since it's year-2013 data not published until a couple weeks into 2014, it was probably inevitable that some of those rankings would be ironically funny by the time they came out. For example, Target made the BrandIndex top-25 brands list, which MediaPost duly reported on Jan. 14 — the exact same day we noted "Target's brand engagement off 85% after cyber stick-up" (summary: Target has lost much popularity with consumers these past couple of weeks, ever since people discovered that customer PIN numbers, credit card data and other super-important financial information is now in the hands of hackers).
Smaller playing field
Where the much smaller playing field of Internet social media companies are concerned, the top five brands (in descending order) were YouTube, Pinterest, Google+, Facebook and LinkedIn — and the last three mentioned on that list have all been the subject of lawsuits (or at least extremely unflattering media coverage) this past week — Google+ criticized by Consumer Watchdog for alleged privacy violations, Facebook facing lawsuits alleging user data was fudged for advertising purposes, and LinkedIn dealing with a class-action suit alleging email harvesting for promotional purposes.
Much as we love to poke fun at the concept of brand loyalty — and make frequent good-faith reminders never to let brand loyalty blind you to when you're getting a bad deal — brand identity remains a real thing, and marketers trying to sell their companies' products need to be aware of it.
The 2013 BrandIndex is supposed to help them with that — though we hope they know enough to search online for any recent articles before using the BrandIndex listings to craft a marketing campaign; Target had a good reputation last year, but right now isn't the time to roll out a slogan like "Target: the name you can trust." (Though if they did, we'd surely have a fantastically good time writing about that.)
---