---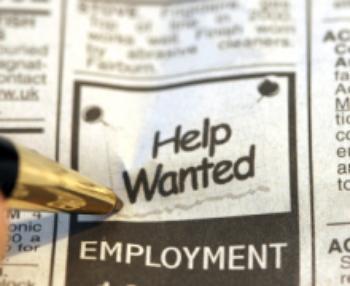 The nation's economy cranked out 157,000 new jobs in January with, while the unemployment rate rose slightly -- to 7.9 percent. Figures released by the Bureau of Labor Statistics (BLS) show retail trade, construction, health care and wholesale trade added jobs last month.
The number of people out of work totaled 12.3 million, representing little change in January. Among the major worker groups, the unemployment rates for adult men (7.3 percent), adult women (7.3 percent), teenagers (23.4 percent), whites (7.0 percent), blacks (13.8 percent), and Hispanics (9.7 percent) showed little or no change in January. The jobless rate for Asians was 6.5 percent (not seasonally adjusted), little changed from a year earlier.
The number of long-term unemployed (those jobless for 27 weeks or more) held steady at 4.7 million and accounted for 38.1 percent of the unemployed.
As it issued the January report, BLS revised its figures for nonfarm payroll employment for November to show a gain 247,000 from the initially reported 161,000, and for December from an increase of 155,000 to 196,000.
Jobs added
Employment in retail trade rose by 33,000 in January, compared with an average monthly gain of 20,000 in 2012. Within that sector, job growth continued in January in motor vehicle and parts dealers (+7,000), electronics and appliance stores (+5,000), and clothing stores (+10,000).
Construction added 28,000 jobs with nearly all the growth occurred in specialty trade contractors (+26,000). The gain was equally split between residential and nonresidential specialty trade contractors. Since reaching a low in January 2011, construction employment has grown by 296,000, with one-third of the gain occurring in the last four months.
Health care added 23,000 jobs in January, while wholesale trade employment grew 15,000 and mining added 6,000 jobs.
Losing ground
Transportation and warehousing lost 14,000 jobs in January, with air transportation employment decreasing by 5,000 in January.
Manufacturing employment was essentially unchanged in January and has changed little -- on net -- since last July.
Employment in other major industries, including financial activities, professional and businesses services, leisure and hospitality, and government, showed little change over the month.
In January, the average workweek for all employees on private nonfarm payrolls was unchanged at 34.4 hours.
Average hourly earnings for all employees on private nonfarm payrolls rose by four cents -- to $23.78.
---