---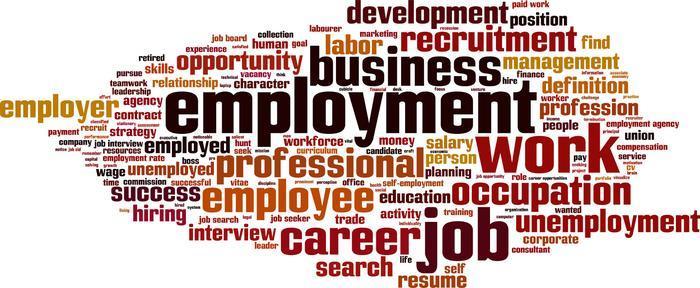 The nation's unemployment rate ticked up to 4.7% in December from November's 4.6% as the economy created 156,000 nonfarm payroll jobs -- well short of the Briefing.com consensus estimate of 175,000.
According to figures released by the Labor Department (DOL), health care (+43,000) and social assistance (+20,000) accounted for a good chunk of last months employment gains. Advances were also seen in employment at food services and drinking places(+30,000), transportation and warehousing (+15,000) and financial activities (+13,000).
Other major industries, including mining, construction, wholesale trade, retail trade, information and government, registered little or no change in December.
Who's working and who's not
Among the major worker groups, the unemployment rates for adult men (4.4%), adult women (4.3%), teenagers (14.7%), Whites (4.3%), Blacks (7.8%, Asians (2.6%), and Hispanics (5.9%) were fairly steady last month.
The labor force participation rate showed little change at 62.7% and unchanged for ll of 2016. The employment-population ratio was 59.7% for the third straight month in December and has registered little net change for the year as a whole.
Hours and wages
The average workweek was unchanged last month at 34.3 hours. But it edged up 0.1 hour in manufacturing to 40.7 hours.
Average hourly earnings for all employees went up a dime in December to $26.00, after falling 2 cents a month earlier.
The complete report is available on the DOL website.
---