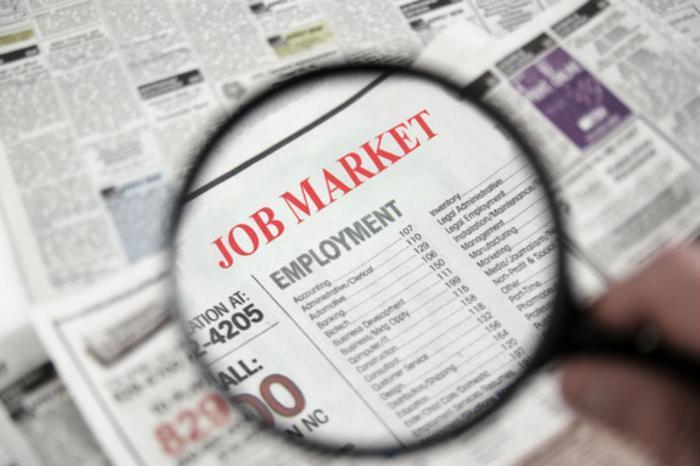 The U.S. economy added 164,000 non-farm jobs in April, enough to lower the unemployment rate to 3.9 percent, the lowest since 2000.
The unemployment rate among African Americans dropped to 6.6 percent, the lowest since the Bureau of Labor Statistics began tracking it in 1972.
The number of people who lost jobs, or completed temporary jobs, declined by 188,000.
At first glance, it would appear that the labor market is tightening and giving workers a little more leverage with their employers. However, that has failed to translate into higher wages, at least in a meaningful way.
Average hourly earnings for all employees rose a modest four cents to $26.84. Year-over-year, wages were up 67 cents, or 2.6 percent.
Where the jobs are
The creation of 164,000 new jobs was a smaller-than-expected number, but it was larger than March's revised estimate of 135,000 new jobs. Most of last month's job gains came in professional and business services, manufacturing, healthcare, and mining.
Professional and business services added 54,000 jobs in April. Over the last 12 months, that sector has expanded by 518,000 jobs.
Manufacturing added 24,000 jobs last month, with most of the additions coming at factories producing durable goods. Manufacturing jobs have expanded by 245,000 in the last 12 months.
Healthcare continues to hire more people, adding 24,000 jobs last month and 305,000 over the last year.
Other major industries -- including construction, wholesale trade, retail trade, transportation and warehousing, information, financial activities, leisure and hospitality, and government -- saw little change from March.
Some still left out
The improvement in the job market didn't help everyone, however. The number of people classified as long-term unemployed – out of work for 27 weeks or longer – remained essentially unchanged at 1.3 million. They account for 20 percent of people out of work.
The number of people with part-time jobs, but who preferred full-time jobs, totaled 5 million, about the same as the previous month.
The labor force participation rate – a measure of the adult population that was working – was 62.8 percent. That's just slightly below the 68-year average of 63 percent.