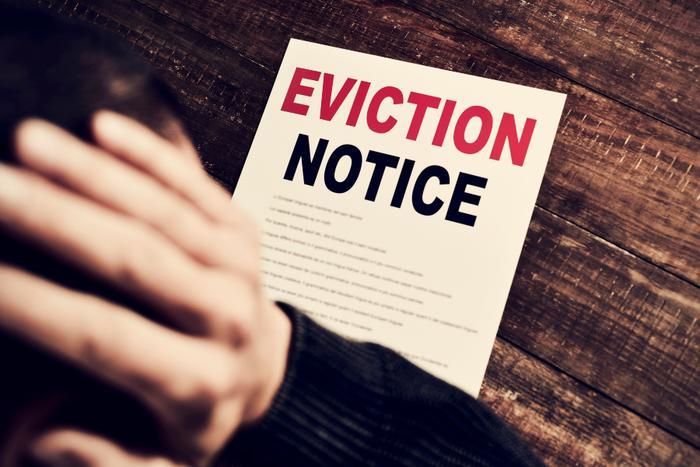 Millions of Americans who lost their jobs during the coronavirus (COVID-19) shutdown will face a double-whammy by the end of the month.
Not only is the extra $600 a week unemployment benefit scheduled to expire on July 31, but mortgage forbearance programs may also expire soon. An eviction moratorium will also disappear on July 25. 
For many, it poses the risk of serious credit score damage and, even worse, the loss of a home.
Forbearance programs authorized under the CARES Act allow homeowners to defer payments if they live in homes with a federally-backed mortgage. The same legislation provided similar protection to renters for 120 days. Unless Congress acts to extend the program, renters could be the first to feel the pain.
Government data suggests that about 12 million people live in rented homes and skipped their last rent payment, and most don't think they can make the next one. Until now, they have been able to defer their rent payment without the threat of eviction. 
However, people who are still without a job may suddenly find the rent is now due but with no way to pay it.
"They all had jobs, and they had economically viable jobs, but we told them they couldn't work—to protect us—and now we're going to kick them out of their houses," Shamus Roller, executive director of the National Housing Law Project, told The Wall Street Journal.
Mortgage forbearance programs
Homeowners could also face a day of reckoning as mortgage forbearance programs expire. People in forbearance programs established by lenders were given three to six months in which they could defer mortgage payments. 
With the expiration of these programs, homeowners will be expected to start making payments again. But homeowners who are still out of work may find they are unable to do that.
The advice from MyFICO, a personal finance publisher, is to contact the lender as quickly as possible. Explain your circumstances and your need to extend the deferred payment plan or enroll in a new one. 
It's also important to make contact before the program expires. If not, your credit score could take a hit and you may lose any opportunity to extend forbearance.
More help from Washington is possible
It's possible that Congress and the Trump administration will reach an agreement on a way to not only extend increased jobless benefits but also renew housing forbearance programs that will keep people in their homes. 
The White House has reportedly signaled its willingness to extend increased benefits at a reduced level.
In May, House Democrats approved a bill to extend a moratorium on all evictions for up to a year and provide $100 billion in rental assistance. The measure is currently under consideration by the Senate Committee on Banking, Housing and Urban Affairs.