---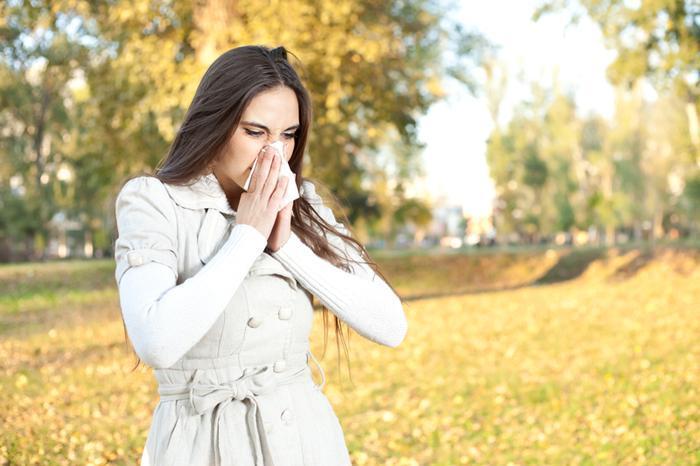 It's a pretty safe bet that people who struggled through this winter's blizzards, Nor'easter and subfreezing temperatures are glad that spring has finally arrived (at least in most parts of the nation).
But the blooming of flowers and sprouting of leaves can bring a whole different set of problems for people who suffer from allergies. But even for them, there is hope.
The U.S. Food and Drug Administration (FDA) has approved Oralair to treat allergic rhinitis (hay fever) with or without conjunctivitis (eye inflammation) that is induced by certain grass pollens in people ages 10 through 65 years.
Oralair is the first sublingual (under the tongue) allergen extract approved in the U.S. After administration of the first dose at the health care provider's office, where the patient can be observed for potential adverse reactions, Oralair can be taken at home.
Broad-based nuisance
Allergic rhinitis with or without conjunctivitis are chronic diseases affecting children and adults. In fact, they affect approximately 30 million people in the U.S. and more than 500 million worldwide. These diseases are often caused by sensitivity to grass pollen and produce repetitive sneezing, nasal itching, runny nose, nasal congestion, and itchy and watery eyes.
"While there is no cure for grass pollen allergies, they can be managed through treatment and avoiding exposure to the pollen," said Karen Midthun, M.D., director of the FDA's Center for Biologics Evaluation and Research. "The approval of Oralair provides an alternative to allergy shots that must be given in a health care provider's office. Oralair can be taken at home after the first administration."
The treatment
Oralair is a once-daily tablet that rapidly dissolves after it is placed under the tongue. It is started four months before the start of the grass pollen season and continued throughout the season. The first dose is taken at the health care provider's office, where the patient is to be observed for at least 30 minutes for potential adverse reactions.
Oralair contains a mixture of freeze-dried extracts from the pollens of five grasses, including Kentucky Blue Grass, Orchard, Perennial Rye, Sweet Vernal and Timothy.
The safety and effectiveness of Oralair was evaluated in studies in the United States and Europe, involving approximately 2,500 people. Some patients received Oralair; others received an inactive substitute (placebo).
To assess the effectiveness, patients reported their symptoms and additional medications needed to get through the allergy season. During treatment for one grass pollen season, patients taking Oralair experienced a 16 to 30 percent reduction in symptoms and the need for medications compared to those who received a placebo.
Side effects
The prescribing information includes a boxed warning that severe allergic reactions (such as anaphylaxis, which can be life-threatening) can occur. Oralair also has a medication guide for distribution to the patient.
The most common adverse reactions reported by adults were itching in the ears and mouth and of the tongue, as well as swelling of the mouth and throat irritation. In children, the most commonly reported adverse reactions were itching and swelling in the mouth and throat irritation.
---