---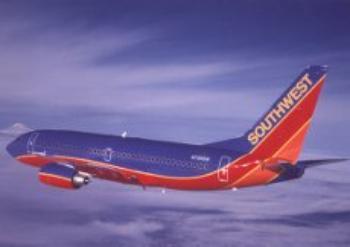 OK, be honest now. What do you really hate about flying? If you said cramped seats, you're right in step with the times. That was the top complaint among more than 2,000 travelers surveyed recently by TripAdvisor.
Southwest Airlines tops the most popular airline list, by the way, with 19% of travelers naming it their favorite.
Here are the top five biggest complaints about air travel, according to the survey:
Uncomfortable seats / limited legroom
Costly airline fees and ticket prices
Unpredictable flight delays
Long security lines
Other passengers (e.g. loud children)
Thirty-eight percent of respondents say that giving "more legroom" is the number one thing airlines should do to improve the in-flight experience. While seat comfort is a priority for travelers, most are reluctant to pay a premium for the benefit:
44% have never paid extra for a better seating assignment.
85% of travelers said they would pay less than

$25

for a seat upgrade on domestic flights, 81% would pay

$50

or less on international flights.
If they had it their way, 58% would take an aisle seat, 42% would choose the window, and four% prefer the oft-dreaded middle seat. Why? They didn't say.
81% would be willing to go without in-flight entertainment for a significantly cheaper flight.
63% are not willing to pay to sit in a designated "quiet" section of the airplane if airlines offered such a section, while 23% said they might pay less than

$25

.
The five most annoying airline fees, according to respondents:
Checked baggage
Carry-on baggage
Seat selection
Printed boarding pass at airport
In-flight amenities
Ready to taxi
But, complaints notwithstanding, very few of us are planning to stay home. The survey found 91% intend to take a domestic flight at least once in 2013, up from 86% who said they flew domestically last year. Additionally, international travel is taking off, with 67% planning such flights, compared to 56% that did so in 2012.
"Flyers continue to voice concerns about the challenges associated with air travel, such as extra fees and limited legroom," says Bryan Saltzburg, general manager of TripAdvisor Flights. "However, it seems equally clear that these challenges are not limiting the increasing demand for flights."
---