---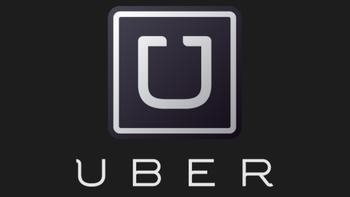 Prepare for bad news if you live in Philadelphia and are a fan of ride-sharing services like UberX and Lyft; as of today, the services are once again illegal in the city, according to a Common Pleas Court judge ruling on Thursday.
The change in status has created a sort of "legal limbo," according to the Philadelphia Inquirer. Back in July, the Philadelphia Parking Authority (PPA) temporarily granted legality to the ride-sharing companies, and drivers took advantage of the opportunity to earn a little extra spending money.
However, that agreement expired at the beginning of the month, and the agency says it will once again be treating each company as an illegal service provider within city limits. This puts around 1,200 drivers in Philadelphia at risk if they choose to keep driving for the services. Previously, the PPA fined drivers and the companies they worked for up to $1,000.
Dennis Weldon, general counsel of the PPA, says he's not sure if these measures will be repeated, but he reiterates that the services are no longer sanctioned. "It's all on the table. We're not saying we will. . . we're saying it's illegal," he said.
Unfair treatment
The illegal status was reaffirmed, in part, due to a lawsuit filed against the PPA by holders of Philadelphia taxicab medallions. The group alleged that cab companies and ride-sharing services weren't being treated equally by the agency, even though they essentially conduct the same kind of business.
The call for equal statewide regulations has been echoed by drivers of all stripes in the city. "I would rather have the same regulation and the same stuff for everyone," said Ali Razak, president of the Philadelphia Limousine Association and representative of Uber Black drivers.
Unfortunately, getting a new set of rules in place may not be a quick and easy process. The legislature handling the issue will not meet again until October 17, and there will undoubtedly be much discussion and debate about what the appropriate regulations will be.
"We're hoping that by the time Oct. 17 comes around, and that gives us another 10 days, we're doing everything to get this moving," said Rep Maria Donatucci, head of the Philadelphia delegation to the House.
Regulatory action needed
While details on regulations continue to be hammered out, UberX and Lyft drivers will have to tread lightly. Some have stated that they may stay clear of busy central parts of the city in order to avoid possible penalties, although the PPA has said it won't take immediate enforcement actions against drivers who have a passenger in tow.
Uber and Lyft have both stated that they will not abide by the city's order and will allow drivers to continue to conduct their business. Each company is urging policymakers to create a regulatory framework for the growing industry as quickly as possible.
"This order makes it even more clear that the clock has run out for Harrisburg to pass a comprehensive ride-sharing bill," said Uber spokesman Craig Ewer, adding that the company is reviewing the judge's ruling.
Some of those working for the ride-sharing companies have met the sudden reversal of policy with contempt. "I think it's an inconvenience for people like myself," said Lyft driver Justin Heartsfield, adding that he could do without the extra money, but he would be flat broke after paying his bills every month.
The topic will likely be a hot-button issue for the month of October. If the legislature is unable to come up with a regulatory framework by November, then the PPA will be able to pursue an injunction against Lyft and Uber to stop them from operating in the city, Weldon said.
Thanks
Keep an eye on your inbox, the lastest consumer news is on it's way!
Unsubscribe easily whenever you want
---