---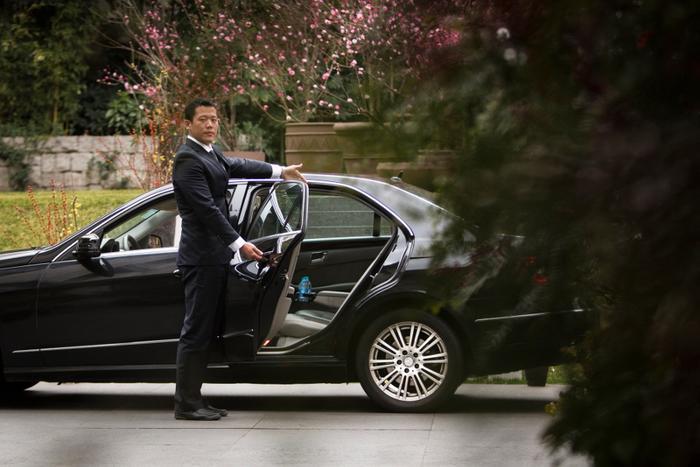 Is Uber today's version of Bonnie and Clyde? Or perhaps Robin Hood? It seems everyone hates the cyber-taxi service except consumers, many of whom are wondering how they ever got by without it.
But to regulators, the upstart car-service company is an outlaw. Government agencies worldwide are tripping over each other in their haste to sue Uber, which skirts the usual process for starting a cab company by simply announcing it is starting service in city after city.
Among the latest developments:
Los Angeles and San Francisco have sued Uber for allegedly unlawful business practices. The district attorneys of each city are seeking a permanent injunction that would prohibit Uber from misleading consumers about the accuracy of its background checks on drivers and from using fare schedules that have not been approved by the state.
"These companies can be innovative in the way they deliver services without ignoring the laws that protect the public," said San Francisco's George Gascón and Los Angeles' Jackie Lacey in a published statement.
Lyft, meanwhile, has agreed to pay civil penalties of $500,000, get approval to operate at the city's airports and submit its app for testing by the state. Lyft agreed to get authorization from airports and submit its app for state testing.
Portland, Oregon, sued Uber on Monday, three days after it began operating in the city, claiming Uber is running an "illegal, unregulated transportation service." The city says its laws subject Uber to the same regulations as licensed taxis. It also charges that Uber is violating a city ordinance that requires 20% of a cab company's fleet to be accessible to disabled consumers.
Madrid, Spain, has issued a cease-and-desit order and Bangkok, Thailand, has ordered Uber to shut down there. Delhi, India, banned the company after a passenger was allegedly raped by an Uber driver.
Consumers shrug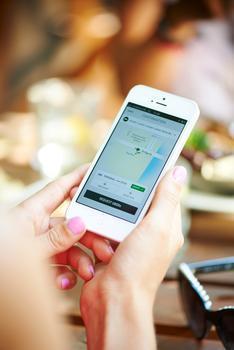 Consumers are largely OK with all of this. There are scattered complaints about dirty cars, novice drivers and unexpectedly high fares but for the most part, consumers seem to welcome the competition that has broken open the decades-long monopoly that the cab industry has enjoyed in much of the world.
If there is a sticking point, it is Uber's policy of charging more at times of high demand -- during a snowstorm, for example. Uber argues that this is simple supply and demand but critics say it is highway robbery.
"You allow a driver to charge $411 for a twenty minute ride, how is that okay?" asked Angela Pitzenberger in a post on Uber's Facebook page.

In New York City, consumers have complained that some Uber and Lyft drivers display the same bad habits as licensed NYC cabbies -- chiefly aggressive driving and a slovenly appearance.
A Los Angeles consumer visiting New York for a formal dinner complained that she ordered an Uber Black car and got a large and ungainly SUV driven by a fellow who looked like he'd slept in his clothes. She canceled the ride and ordered again. Another large and rather dirty SUV showed up. She gave up and climbed in.
"Riding in a truck is not my idea of luxury," she sniffed.
Mixed results
"I used Uber twice on a recent trip to Houston with mixed results," said Matt of Lake Tahoe, Nev., in a ConsumerAffairs review. "First I used an UberX ($12.88), to save money. The driver showed up and spoke poor English and his car was beat up. He was nice but didn't really know where we were going. Ultimately it worked out but the experience was like a mediocre to bad cab ride, though it cost a lot less."
"Next I took a Black ($20) car. The car was nice, the driver knew where to go. (I got the nicer car since I was taking my date to dinner)," Matt continued. "In the future I'd use a Black car where available, even though it was 55% more money. It's worth an extra $7 to have an actively good experience."
Not wanting to miss out on the transportation story of the year, I have been using Uber and Lyft whenever possible. I recently summoned Uber for a trip to Dulles Airport outside Washington, D.C., and was surprised to find the driver had no idea how to get there other than relying on his GPS, which is no way to navigate rush-hour traffic. I wound up giving him directions and coaching him on upcoming lange changes.
Yesterday I tried to get Uber to pick me up at the local Volkswagen dealer, where my car was being serviced but the driver kept going to an address across the street and eventually gave up. I finally summoned Lyft and the driver showed up in five minutes.
All of the Uber and Lyft drivers I have encountered have spoken minimal English but, in fairness, this is true of many people in service occupations in large cities these days, certainly including licensed cabbies. It is also something of a blessing, considering what often passes for banter among homegrown taxi drivers.
Tremendous growth
All the problems, lawsuits and gripes run right off Uber CEO Travis Kalanick's back.
"We are 6 times bigger today than 12 months ago – and grew faster this year than last. This progress is remarkable, but it is in the coming years that Uber truly scales and the impact in cities becomes visible," Kalanick said in a recent blog posting. He said Uber now operates in 250 cities in 50 countries, and is just getting started.
"In 2015 alone, Uber will generate over 1 [million] jobs in cities around the world and with that millions of people may decide that they no longer need to own a car because using Uber will be cheaper than owning one," he said. "Parking could become less strained in our biggest cities, and city congestion may actually start to ease due to uberPOOL's expansion and success."
uberPOOL is a newly announced service that helps riders form ad hoc car pools.
---