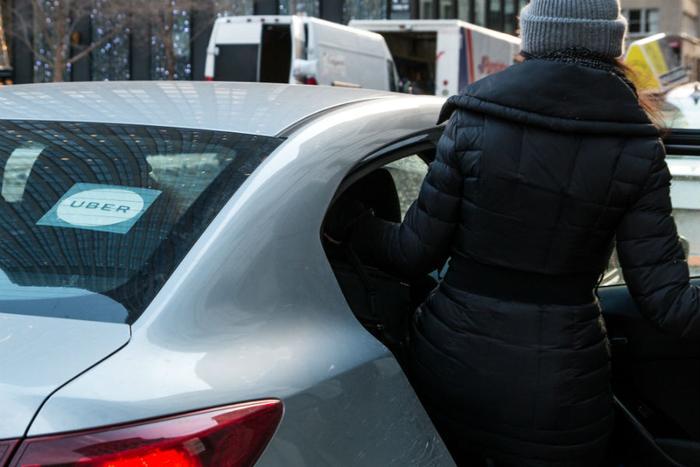 In its first safety report released Thursday, Uber disclosed that it's received 5,981 reports of sexual abuse and 464 reports of rape over 2017 and 2018. During these years, 19 deaths were caused by physical assault among those who used the service.
Uber said more than 3.1 million trips took place each day in the U.S. during this time frame, making the rate of safety incidents statistically "extremely rare." Nonetheless, the ride-hailing giant said it considers even one critical safety incident "unacceptable because it represents the lived experience of someone in the Uber community." 
CEO Dara Khosrowshahi, who commissioned the report two years ago, said he firmly believes that "companies who are open, accountable, and unafraid are ultimately the companies that succeed." Uber plans to release a safety report every two years.
Preventing incidents
Uber detailed a number of steps it's taken to increase the safety of both passengers and drivers, such as the addition of an in-app emergency button and a feature that lets riders verify their driver with a four-digit PIN code. The company will also be sharing the names of deactivated drivers with other platforms to prevent the occurrence of similar incidents. 
Additionally, the firm said it's partnered with RAINN to offer sexual misconduct education training for drivers. Under the partnership, Uber is creating a Survivor Support hotline that it says will "provide confidential crisis support and specialized services to survivors."
"Our work on safety is never done, and we're constantly raising the bar," Uber said. 
Ride-hailing companies have faced significant criticism over the way they handle sexual assault cases. Just yesterday, a group of women sued Uber's competitor Lyft, accusing it of not doing enough to protect them against sexual assault. 
The women claim Lyft allowed "known sexual predators" to work as drivers. The lawyer handling the case described the company's response to sexual assaults over the past four years as "appallingly inadequate."