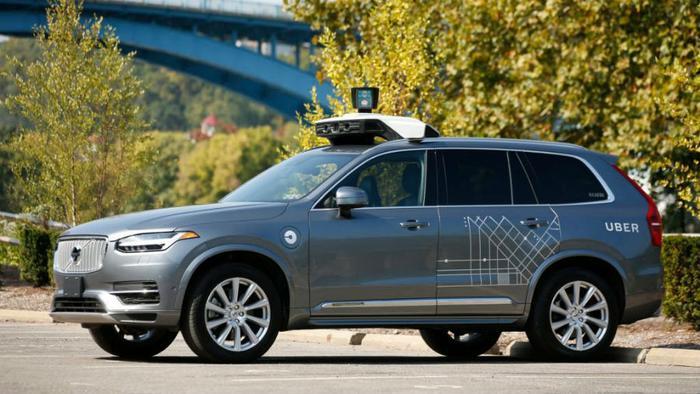 Nine months after one of its autonomous vehicles struck and killed a pedestrian in Tempe, Arizona, Uber has been granted permission to test its autonomous vehicles in the state of Pennsylvania.
The authorization, which came Monday in the form of a letter from the Pennsylvania Department of Transportation, gives the ride-hailing giant clearance to test its vehicles on Pennsylvania roads.
Although Uber has been cleared to resume its autonomous vehicle testing in the state, the company hasn't said when it will officially begin doing so.
In November, while the firm was lobbying to test its cars on Pennsylvania roads, Uber executive Noah Zych told the Washington Post that the company hopes to regain the public's trust by placing two human backup drivers in each test vehicle.
"Our goal is to really work to regain that trust and to work to help move the entire industry forward," Zych told the Post. "We think the right thing to do is to be open and transparent about the things that we are doing."
Resuming self-driving car tests
Uber halted testing of its driverless vehicles in March after one of its autonomous SUVs hit and killed a pedestrian in Tempe, Arizona. Investigators later determined that the backup driver, Rafaela Vasquez, had looked down at a phone 204 times during a 43-minute test drive.
Following the fatal accident, Uber suspended its autonomous vehicle operations in Pittsburgh, Toronto, San Francisco, and Phoenix.
In its authorization letter, the Pennsylvania Department of Transportation emphasized that safety precautions will be taken as the ride-hailing giant resumes testing of its self-driving vehicles.
"Pennsylvania is significantly invested in the safe and efficient development of automated technology," the authorization stated. "Uber's application met the requirements of our guidance that we issued this year."
The news of Uber's green light to test in Pennsylvania comes the same month that Waymo announced the launch of its self-driving car service in a limited capacity in Phoenix.