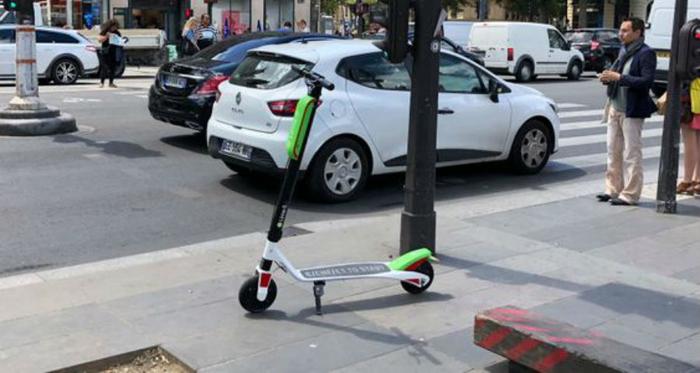 Uber is investing in an electric scooter company called Lime as part of a $335 million financing round led by Alphabet's venture arm, GV (formerly Google Ventures), Bloomberg reports.
San Mateo, California-based Lime is part of the burgeoning scooter business, which is valued at $1.1 billion. The new partnership will make Lime's lightweight electric scooters available to rent on Uber's mobile application. Uber also plans to put its logo on some of the company's e-scooters.
"Uber will work with us as a strategic partner in the electric scooter space to offer people a greater variety of transportation modes at their fingertips and make it increasingly easy to live without a car," Lime said in a blog post about the investment.
"As electric scooters grow in popularity and become a more beloved way to travel short distances, the partnership adds to Uber's vision of becoming a transportation platform for people around the globe."
Lime's scooters can be easily rented and left on the sidewalk for the next person to pick up. The service is already available in more than 70 markets across the U.S. and Europe. Cash from the new deal will enable the company to grow its fleet of e-scooters by tens of thousands.
News of the partnership comes just a few months after Uber acquired dockless bike-share company Jump Bikes for more than $100 million. It also follows news that Lyft acquired Motivate, the largest bike-share operator in the country.
Expanding transportation options
Uber has said it wants to become a "one-stop shop" for consumers' transportation needs.
"Our investment and partnership in Lime is another step towards our vision of becoming a one stop shop for all your transportation needs," said Rachel Holt, the former head of Uber's North America ride-hailing business, in an interview with Bloomberg.
"Lime already has an expansive footprint, and we're excited to incorporate their scooters into the Uber app so consumers have another fast, affordable option to get around their city, especially to and from public transit."