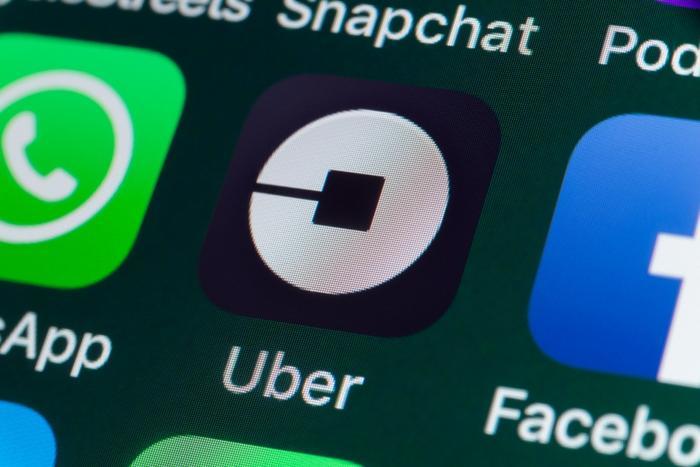 New details are starting to appear in Uber's switch to estimated ride prices in California in the wake of the state's new gig labor law. According to the Wall Street Journal, Uber drivers now have the freedom to bump up fares as many as five times in 10 percent chunks.
The feature is effectively a bidding platform where the drivers who set the lowest prices get the first customers. Then, depending on supply and demand, other drivers will be paired with riders, as well. 
As an example, using Uber's fare estimator, if someone wanted to take an Uber from the San Francisco Marriott Fisherman's Wharf to the San Francisco Museum of Modern Art, they would normally pay a "pool" price of $11.85. Now, with the fare cap lifted, a driver could ask as much as $59.25.
Uber is keeping the rollout of this initiative small and regional to start to make sure it gets things right and things don't get testy between drivers. For the moment, the trial run includes drivers running airport routes in Palm Springs, Sacramento, and Santa Barbara. If and when all the kinks get worked out, the company will likely expand to Los Angeles, San Diego, and San Francisco.
More transparency, too
Uber's refreshed California setup also has come with a couple of other additions, including the following:
Drivers will be given more detailed information up front, including travel time, distance, estimated fare, and final destination.

Drivers can outright reject a ride without suffering any penalties.

Instead of an exact price, riders will see a range of prices instead, which will take into account hard-to-predetermine elements like the time it will take to complete the trip.

Passengers who favor certain drivers will also be able to note them as "favorites" so they can request them again in the future.
The beginning of the end?
Gig economy companies have come under scrutiny in the last year, and a lot of their mojo and freedom to do whatever they please has been taken away.
California's new gig law (AB5) is a prime example of that, moving gig'ers from contract status to employee status and telling companies like Uber that they're no longer going to reap the benefits of contract labor while leaving laborers with close to nothing in benefits or other typical employee perks.
Does this mean an end to Uber as we know it? Hard to tell. What's not hard to tell is that more changes are likely on the way. Whether those changes are manifested in mergers or cries of "Uncle," regulators are watching the Ubers of the world like a hawk.
Uber may be its own undoing. It's still unprofitable after 10 years and burning through money as fast as it can lay hands on it. Despite its innovative approach to getting from point A to point B, the company still fails to produce black ink for its investors.
"While Uber is a disruptive company, it's a terrible business… and its stock is a horrendous investment," writes Forbes' Stephen McBride. "You don't need a master's degree in business to understand this…Every business has to eventually make more money than it spends. Period. Yes, you can sacrifice profit to win customers at the beginning… but eventually you have to make money to cover your expenses and reward investors."