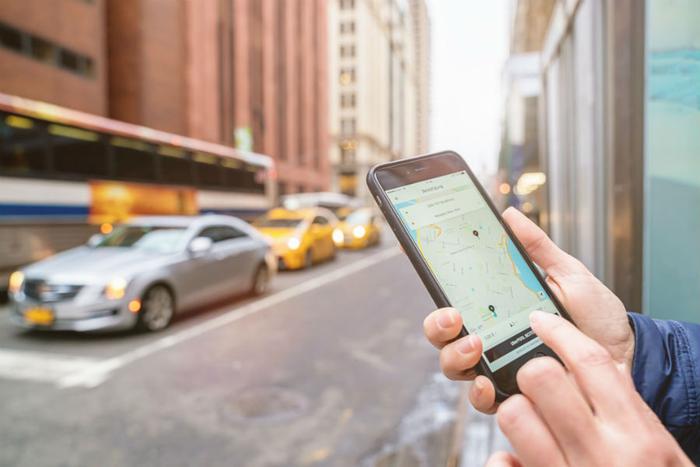 As part of CEO Dara Khosrowshahi's mission to put safety "at the core of everything we do," Uber has announced that it's giving riders the ability to text 911 from within the app. 
The ride-hailing giant said Thursday that it will soon launch a feature that lets riders send a text message to 911 with information such as the car's license plate, their exact location, and where they're going already filled in. 
"We know that in an emergency, every second counts," Uber Senior Director of Product Management Sachin Kansal said at an Uber event in San Francisco. "The combination of being able to text 911 through the app and being able to send the exact location through the Uber app is an absolute game changer, and law enforcement professionals tell us that this can potentially save lives."
Additional security features
The addition of the feature comes more than a year after Uber added the ability to call 911 through its app under a partnership with RapidSOS. The new 911 text feature will deploy next month to users in Los Angeles. Uber said it's aiming for a wider U.S. rollout following the initial launch.
Uber also announced on Thursday that its app will soon include an optional security feature that sends passengers a four-digit code which should match the driver's. The feature will help riders confirm that they are getting into the vehicle that was sent for them. 
"The driver will only be able to start your trip in the app once the correct PIN has been entered," Uber said in an announcement. "We're also developing new technology that uses ultrasound waves to automatically verify you're in the right car, no PIN needed."