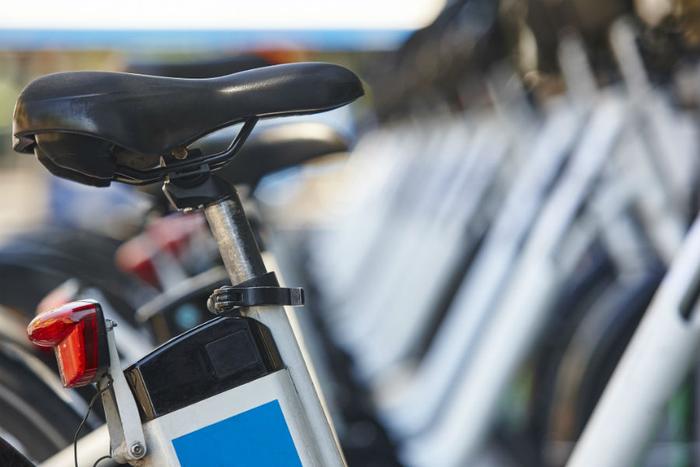 Uber's CEO Dara Khosrowshahi recently shared the company's plans to place more of its focus on electric bikes and scooters -- especially for both shorter and inner-city rides.
Khosrowshahi explained that the decision would be most profitable in urban areas, as "it is very inefficient for a one-ton of hulk of metal to take one person 10 blocks" during rush hour.
"We're able to shape behavior in a way that's a win for the user," Khosrowshahi said. "It's a win for the city."
Despite the positives, Khosrowshahi did note that the company is likely to take a financial hit. The lower fares for e-bikes and scooters, coupled with the $5.4 billion in losses the company accumulated over the last year, means that the new venture is likely to be a financial burden in the short-term.
"Short-term, financially, maybe it's not a win for us," Khosrowshahi explained, "but strategically long term we think that is exactly where we want to head."
Uber drivers are also likely to be affected by this decision at a time when many say they are already experiencing low wages. Khosrowshahi noted that down the road, drivers are more likely to be requested for longer rides that result in bigger paychecks on clearer roads.
"When I've spoken to our driver partners about it, the first impression was, why are you bringing in a bike to compete against me?" Khosrowshahi said. "The second impression after the conversation is, oh, I get a longer ride where I can make more money? Sign me up."
Uber's dockless bike history
Back in April, Uber announced its introduction to the bike-sharing business with the acquisition of Jump -- a New York start-up with an all-electric fleet of dockless bikes.
"Today, we help tens of millions of people get a ride at the tap of a button," Khosrowshahi said. "But our ultimate goal is one we share with cities around the world: making it easier to live without owning a personal car."
Just days after the acquisition of Jump, Uber took another step in becoming the one-stop shop for mobility on-demand services. The company announced it would be integrating electric bike rental, public transit, and car sharing into its mobile app.
"Having a greater variety of transportation modes at your fingertips helps make it increasingly easy to live without a car," Khosrowshahi said. "That's why we want to provide alternatives to personal car ownership by bringing together multiple modes of transportation right in our app."
With Uber Rent, users will be able to rent cars from private car owners -- who earn a 60 percent commission on each rental. The service was initially rolled out in San Francisco.
Users are also able to buy public bus and rail tickets through the Uber app, and Masabi public transportation tickets made that service available in Boston, London, Athens, Las Vegas, and Los Angeles.
Lastly, Uber Bike allows users to rent dockless electric bikes. At $2 for the first half-hour, and 7¢ per minute afterwards, the bikes were first available in Washington D.C. and San Francisco.